Hi!
This is the 4th edition of the Alpaca Newsletter for Quants & Developers where we will update you on market & research as well as industry job openings and internships, along with Alpaca's products and community developments.
🚀Sign up for the Alpaca Newsletter here
Let us know if you have any feedback or topics you want us to cover.
(P.S. Here's our privacy notice)
---
Tweet of The Week
Please upvote on ProductHunt!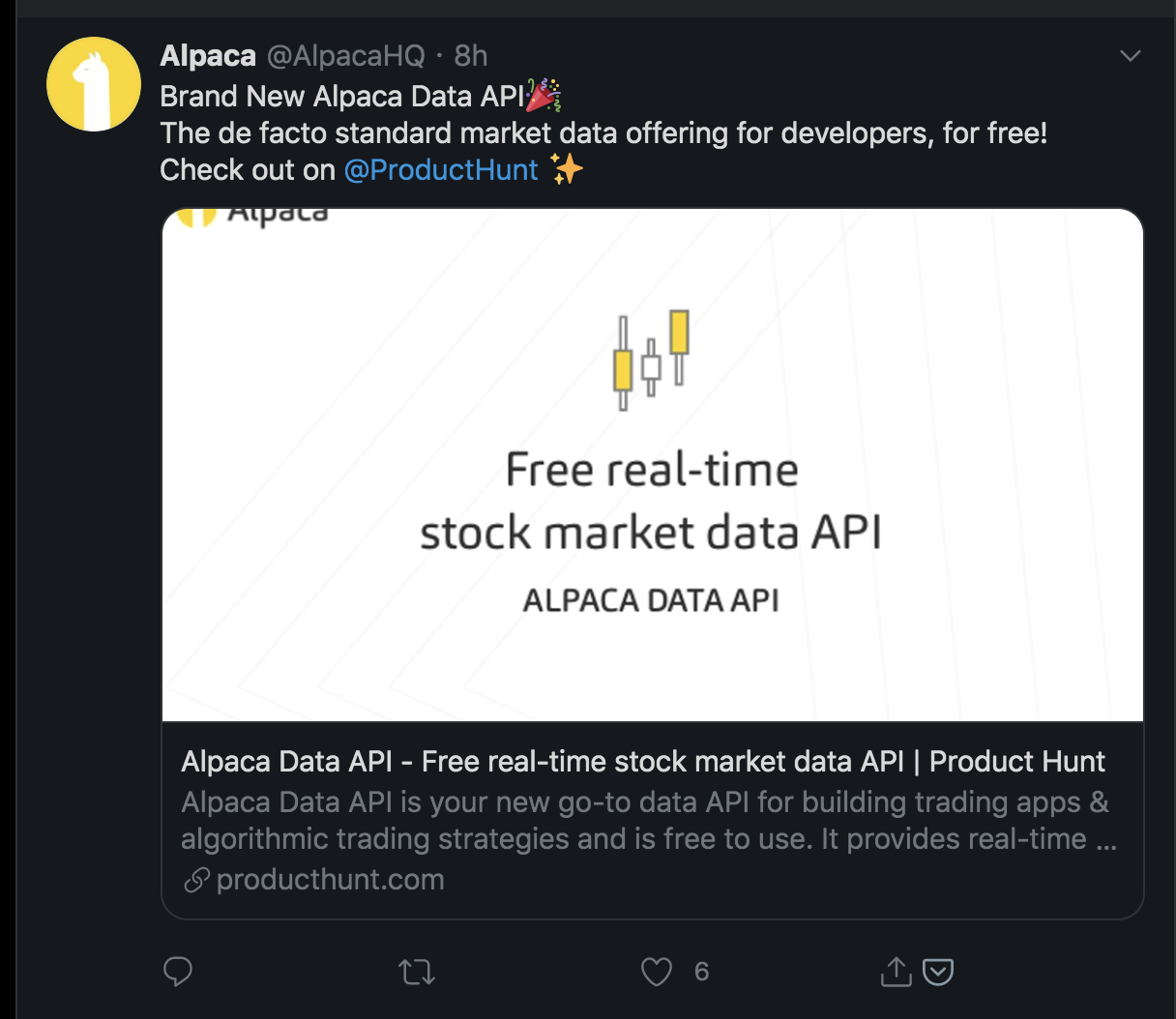 Alpaca Updates
Alpaca Data API: We are excited to announce the Alpaca Data API, a brand new data product to create the de facto standard market data offering for developers. It is available for all Alpaca users, regardless of having live trading accounts or country of residence! Pls check it out on the ProductHunt
Many people have asked about option trading. We confirm it is on the roadmap but not for 2020.
Someone asked about tax document on Alpaca' Slack: Your 2019 tax documents are accessible in your Alpaca Dashboard > Login > Live Trading > Account ... then scroll down through all the statement and trade confirmations the last one would be the tax document
Market News
Research Updates
Job Updates
---
See Alpaca's privacy notice.
Technology and services are offered by AlpacaDB, Inc. Brokerage services are provided by Alpaca Securities LLC (alpaca.markets), member FINRA/SIPC. Alpaca Securities LLC is a wholly-owned subsidiary of AlpacaDB, Inc.
You can find us @AlpacaHQ, if you use twitter.