IFTTT allows Alpaca users to make lots of things
IFTTT can be used to build and trigger nearly anything you dream of. As of today, that includes building and triggering actions with Alpaca's API for trading. Like with anything, we figure that showing examples of what incredible things you can create with the Alpaca API is better than just telling.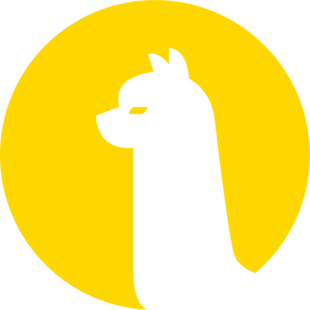 With the new Alpaca and IFTTT integration you can build any of the following… and more! The world is yours, and you don't need to code to navigate it.
IFTTT applet examples
Build an applet with Alpaca and your LIFX bulbs or smart home system to flash your lights if you've gained (or lost 😅) money over a given threshold.
Create a trigger so whenever one of your friends tweets something, Alpaca will trigger a purchase of one share of your pal's favorite stock!
Play "Can't Hold Us" (on your chosen streaming platform) whenever a stock you specify increases in value by 10%*.
Play "Low" by Flo Rida if one of your stocks loses more than 20% of it's value*.
Automatically open your blinds when the market opens.
Send yourself a congratulatory GIF via email every time you make $100 in profit on trades.*
Text your group chat updates on your positions at market close — only on days that you make money.
Create a Slack poll buy-bot that buys the winning stock (from said poll) when it finishes running.
Automatically place an Amazon Prime Now order for a pint (or several) of Ben & Jerry's ice cream if you lose more than $X in an hour.
Automate a selfie camera photo every time that you check your Alpaca dashboard. Bonus points if you create a musical montage.
Every time that you buy Domino's pizza… also buy Domino's stock.**
Share your applets and tag us on Twitter @AlpacaHQ. We can't wait to see what you come up with!
---
*The past performance of a security, or financial product does not guarantee future results or returns
**This is an example and is not an offer, solicitation of an offer, or advice to buy or sell securities.
Technology and services are offered by AlpacaDB, Inc. Brokerage services are provided by Alpaca Securities LLC ("Alpaca"), member FINRA/SIPC, a wholly-owned subsidiary of AlpacaDB, Inc.
This is not an offer, solicitation of an offer, or advice to buy or sell securities, or open a brokerage account in any jurisdiction where Alpaca is not registered (Alpaca is registered only in the United States).
You should know that the use or granting of any third party access to your account information or place transactions in your account at your direction is solely at your risk. Alpaca does not warrant against loss of use or any direct, indirect or consequential damages or losses to you caused by your assent, expressed or implied, to a third party accessing your account or information, including access provided through any other third party apps, systems, or sites.