11 Great Financial Market Data Vendors
Hey everyone, Intern Rao here. Whether you're a financial firm or an individual trader, financial data is key for putting together any good strategy. With so many vendors on the market today, many good options get lost in the noise. Here are 11 great financial data vendors.
Vendors for the Individual Investor
The following data vendors are those that see their target audience as the individual investor. While they do have larger premium plans for high volume usage, the plan options and community are structured around the individual investor.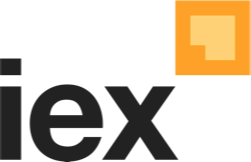 IEX, which stands for the Investor's Exchange, was founded by four former employees of the Royal Bank of Canada. Upset by the unfair conditions of today's stock market, they looked to create an exchange that leveled the playing field for long-term investors. Their story was chronicled in the 2014 Michael Lewis Book Flash Boys: A Wall Street Revolt.
IEX has a significant amount of free data, as well as multiple APIs to access data. The catch is though that all pricing data is the price of that security on IEX. That said, their coverage of securities is second-to-none, as they have information on US equities, fixed income, and ETFs. Find out more on the IEX website here.

If you've used Zipline for backtesting at some point, you've probably used free data from Quandl. Based out of Toronto, Quandl first started as a search engine for financial data sets. As algo trading grew as a field, Quandl started repackaging their search engine of data sets as individual bundles.
Quandl offers a bundle with US Equities for free, which is actually the default bundle you ingest on Quantopian's Zipline backtesting engine. Be warned that this bundle doesn't contain any fixed income or ETFs. All other bundles are priced for a one time fee, and Quandl even serves as a market-place for third parties to sell their bundles. If you're newer to the field, Quandl's not a bad place to start.

AlphaVantage is a community-based data vendor. In the last few years, AlphaVantage have worked hard to foster a developer community, not unlike Quantopian. The community helped build their product, as well as discuss investment strategies and other apps built on AlphaVantage data.
AlphaVantage is a generally free resource with APIs available in multiple languages. They provide both real-time data streams and historical market data for backtesting. The API doesn't have a daily/weekly/monthly limit, but the free subscription does have limited latency. For the serious investor with larger API calls, a premium subscription is best.

Intrinio was founded in 2012, with the idea of making financial data easy to access. Intrinio actually gears their product towards developers, and is currently the data provider for the backtesting engine QuantRocket.
They currently offer two forms of data — streams and packets. Data streams offer a free trial, and then are subscription based depending on the stream. Packets are bundles of historical data. These bundles can be bought for a one-time payment and are priced based on the width and depth of data coverage. They also offer applications like the Intrinio screener for Excel.

Zacks was founded in 1985 as a quantitative ranking of potential buys based on estimated earnings. That tool Zacks Ranks was the cornerstone of what Zacks would come to offer today.
Zacks is more than just a data vendor. It offers both historical and real-time data, as well as a variety of third party applications to use that data. Zacks also features newsletters, advice from industry experts, and a community of developers. For traders who are looking to wet their feet, Zacks may be the place to go.

Polygon is far newer on the data vendor scene, having been founded in 2015. They have a variety of pricing plans based on data coverage as well as latency of connection.
Polygon provides real-time quotes and data streams, and have official clients in 10 different languages including Python, C, and Go. In a trend keeping with other data vendors of late, Polygon has done their best to foster a community of developers, which has led to the creation of community clients including Perl, .NET, and Scala.
Disclaimer: Polygon is the data vendor of choice for Alpaca
Quirkily named EOD Historical Data was founded in May of last Year, but has established itself with a combination of accurate data and affordable prices. The Lyon, France based company offers monthly rates that range from as low as $9.99 to a high of $39.99.
Business-Facing Vendors
The vendors listed in the previous section are geared towards the individual investor, they have premium subscriptions for businesses. These following vendors are specifically geared towards firms, and are out of the price range of the average individual investor.

Xignite was initially founded as a wealth management platform. When the founder Stephane Dubois realized the challenge of obtaining accurate market data, he pivoted Xignite to be come a data vendor.
Xignite offers real time data streams, daily quotes, and historical market data. For developers, they offer multiple APIs for historical data. Their products are expensive for the individual investor, and Xignite themselves identify as business facing. Some of their more famous clients include Robinhood, Wealthfront, and StockTwits.

Thomson Reuters is the merger of mass multimedia Thomson Company and the information group Reuters. Founded in London, Reuters has been providing financial information since 1951. Like Bloomberg, Reuters transitioned into information providing in the late 20th century.
Reuter's provides pricing data for assets in over 200 exchanges for both equities and fixed income. Their software includes not just pricing data, but research and analytical tools, along with a dedicated news stream, and a mobile interface. The full Eikon software costs $22,000 a year, but individual investors can find a stripped down version with just pricing data for $3,600.

Bloomberg was founded in 1981 by former New York City mayor Michael Bloomberg. Bloomberg may not have Reuter's pedigree, but it's quickly established itself as industry standard.
The Bloomberg Terminal packs minute by minute data, trading tools and analytics for over 300 exchanges around the world. For algo traders, the terminal subscription even offers an API to access in multiple languages. But clocking in at $24,000 a year, it's a hard sell for the individual investor. If you do have access, whether through your firm or institution, you can't get better than Bloomberg.

YCharts was founded by Ara Anjargolian and Shawn Carpenter as an attempt to compete directly with the Bloomberg Terminal. Founded in 2009, the self proclaimed financial terminal of the web balances a load of data along with a variety of useful tools and integration.
They offer Excel integrations and data visualizations of niche metrics, which is in line with their target audience; hedge fund managers and sales representatives. Both groups are accustomed to in-depth research on behalf of their clients.
YCharts Professional clocks in at $199/month which is expensive, but only about 10% of the cost of a Bloomberg Terminal. For those interested in a stripped down subscription with only access to the simplest data metrics, YCharts offers a membership at $49/month, which is affordable for most individual investors.
Lastly...
I hope this data vendor list was useful. If you think there are services that I missed please let me know! I always appreciate any, and all feedback.
So, good luck trading everyone!
---