Top 5 Podcasts for Algorithmic Traders in 2020
Traders are by their nature, intellectually curious people and are always on the lookout for fresh sources of information and expert opinions. This is exactly why podcasts act as informative sources of news, discussions and a really efficient way to consume information as one no longer needs to carry a book or newspaper everywhere.
Podcasts have become one of the most informative ways to engage users in the current era and, as more and more traders emerge, the world of finance podcasts too has shown a great uptrend. Which is why, our team put together a list of podcasts that provide the most value and are worth listening to. Although these podcasts may not directly address algorithmic trading, they cover major concepts that can prove useful to traders.
---
1. We Study Billionaires - Stig Brodersen and Preston Pysh

We study Billionaires (WSB), hosted by Preston Pysh and Stig Brodersen is a show where they interview and study financial companies, famous billionaires and interview industry experts in the world of finance. The podcast gives valuable insights to traders, investors at intermediate and advanced levels, with monthly market breakdowns and performs intrinsic value assessments on various companies.
Hosted on: Apple Podcasts, TIP Website, Spotify
---
2. Better System Trader - Andrew Swanscott

Better System Trader is founded by Andrew Swanscott who has been developing trading systems for the US and Australian markets since 2004. On this podcast, Andrew communicates with professional traders and tries to draw the most informative and engaging responses out of them. Along with his guests, he goes over a variety of topics such as Trend Trading, Momentum Trading, Reading Optimization that may prove to be very useful to traders at all levels.

Hosted on: Apple Podcasts, BST Website, Youtube
---
3. Algo Trading Concepts - Quantinsti
Quantinsti is an online learning platform for algorithmic and quantitative trading. In this podcast series, they try to simplify the world of Algo trading with trading experts and academicians from around the globe. They interview experts from the industry and go into detail about various quantitative and algorithmic trading concepts such as Time Series Analysis, Algo Infrastructure and High Frequency Trading(HFT).
Hosted on: Quantinsti Website, Spotify
---
4. AI in Business - Dan Faggella

Each week, Emerj founder, Daniel Faggella interviews top AI and Machine Learning-focused executives on his podcast, AI in Business. Daniel and his guests discuss how AI provides competitive insights in industries like Financial Services, Pharma, Retail, Defense etc. His series of podcasts focus on how AI is used for decision making in this era.
Hosted on: PlayerFM, Soundcloud
---
5. Top Traders Unplugged - Niels Kaastrup- Larsen
Top Traders Unplugged, hosted by Niels Kaastrup- Larsen is directed towards the everyday trader and research analyst. Along with his engaging conversations with Quant legends and Global Macro experts, Niels delivers information to make his audience into better informed individuals. In his "Systematic Investor" series, he brings along a logical and rigorous approach towards thinking about the financial markets.

Hosted on: Apple Podcasts, Spotfiy, Stitcher
---
Sign up for the weekly newsletter to keep up with the API updates and upcoming competitions,  job opportunities by clicking here.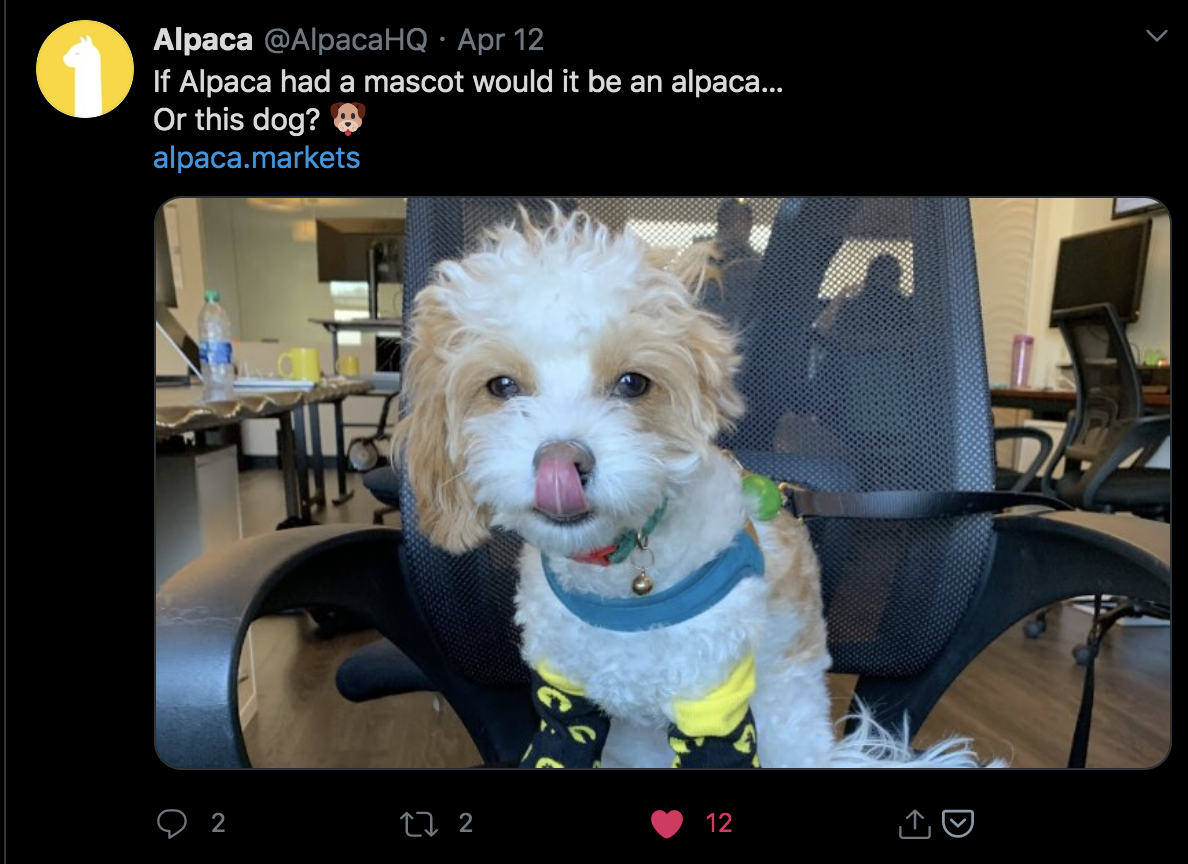 You can also follow Alpaca and our weekly updates on our LinkedIn, Alpaca Community Slack and @AlpacaHQ on Twitter!
Brokerage services are provided by Alpaca Securities LLC ("Alpaca"), memberFINRA/SIPC, a wholly-owned subsidiary of AlpacaDB, Inc. Technology and services are offered by AlpacaDB, Inc.
Alpaca Learn | Developer-First API for Crypto and Stocks Newsletter
Join the newsletter to receive the latest updates in your inbox.
---