Pebble Finance, a registered investment advisor, introduces an innovative app designed for digital natives that helps address the investing challenges faced by individuals who are often overlooked due to their limited financial resources. Whether driven by personal values or the desire to capitalize on emerging trends, these investors hold strong opinions but may lack the means to be recognized in traditional financial circles. Pebble Finance aims to bridge this gap by offering a range of innovative features that empower these investors to take control of their investment journey.

About Pebble Finance
Pebble Finance was founded In 2021 by Justin Whitehead and James Esdaile, who are two fintech veterans that shared a dissatisfaction with the outdated investing experience. They recognized the industry's reliance on relationships, products with hidden fees, and aggressive sales tactics, prompting them to seek a solution.
Through exploration, they conceived the idea of "Pebble," a new approach to diversification that puts investors in control. They envisioned a platform that would empower individuals to own and manage their investments while helping to simplify the diversification process.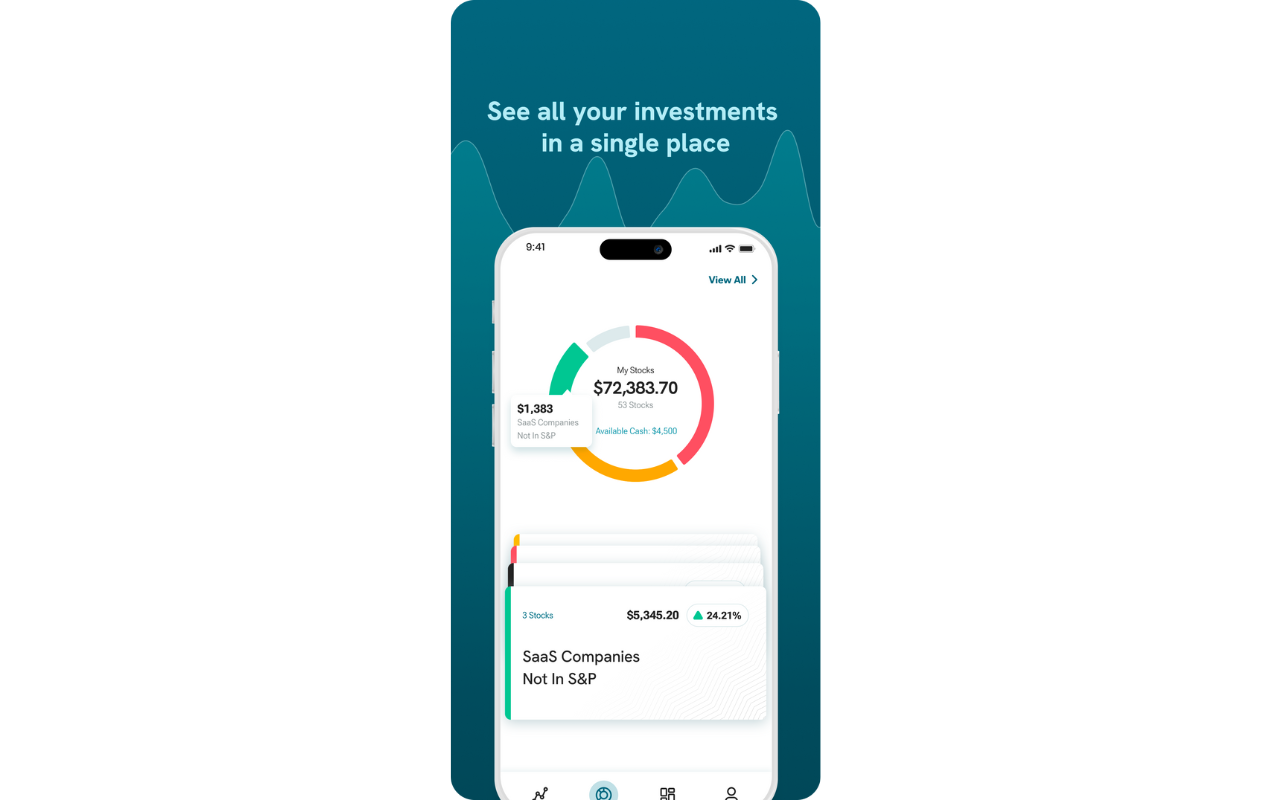 Pebble Finance's Mission
Pebble Finance's mission is simple yet powerful: to prioritize the investor. By putting the investor first, their aim is to make investing faster, and easier for everyone, regardless of their background. Pebble Finance believes investing should be accessible to all individuals, not just the privileged few. Their commitment to inclusivity drives them to create a platform that levels the playing field, helping empower investors of all sizes to navigate the financial markets with confidence.
Pebble Finance's Key Features
Invest in Personalized Thematic Portfolios via Direct Indexing: Investors have the unique ability to invest in thematic themes or portfolios based on specific industries or trends via direct indexing.
Pebble Finance allows users to replicate and customize their favorite ETFs, granting them the freedom to tailor their portfolios according to their preferences and investment strategies. Investors can also specify any number of variables to create their fund: P/E ratio, market caps, and EBITDA.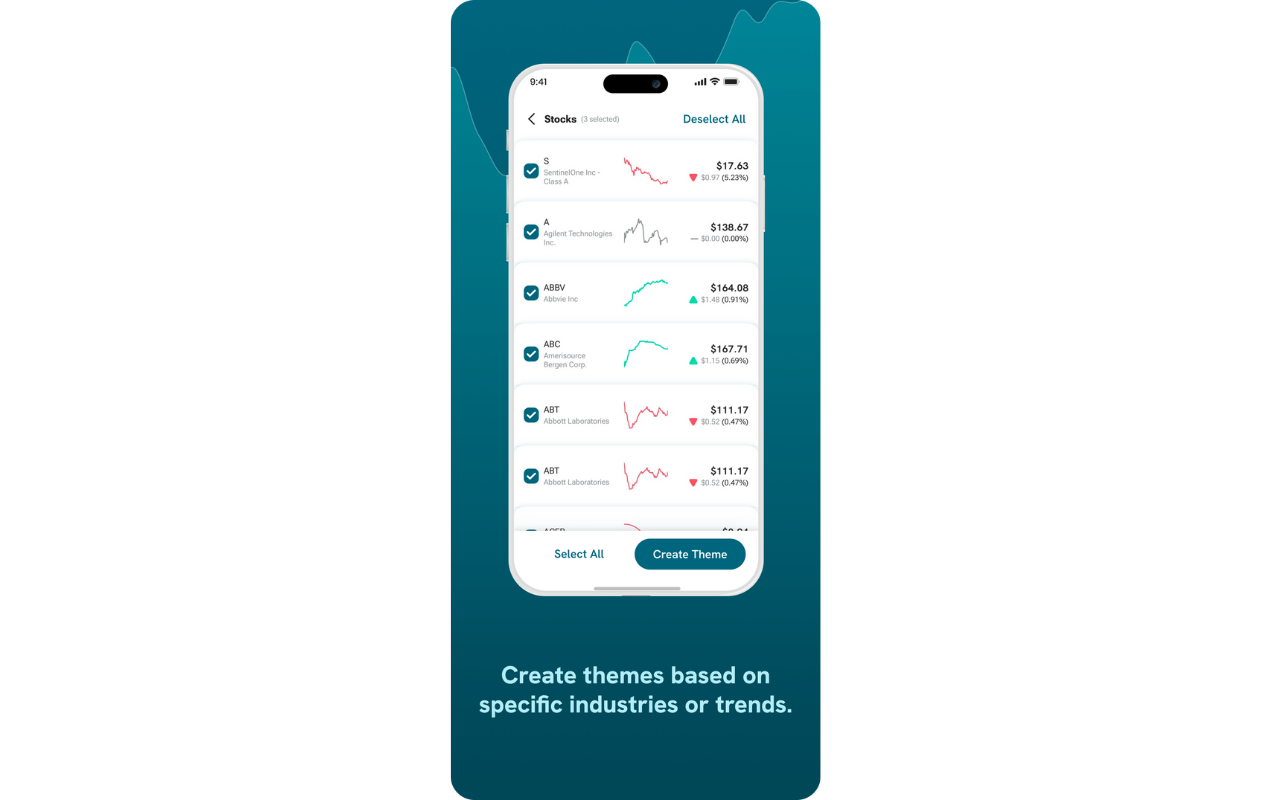 Pebble Finance's Partners with Alpaca
Pebble Finance chose to partner with Alpaca for several reasons. Alpaca's modern APIs, along with support for fractional trading. Additionally, Alpaca's ability to help with crucial aspects like Know Your Customer (KYC) enables Pebble Finance to focus on delivering a streamlined and efficient platform. By leveraging Alpaca's advanced API suite, Pebble Finance can provide its users with cutting-edge investment experiences.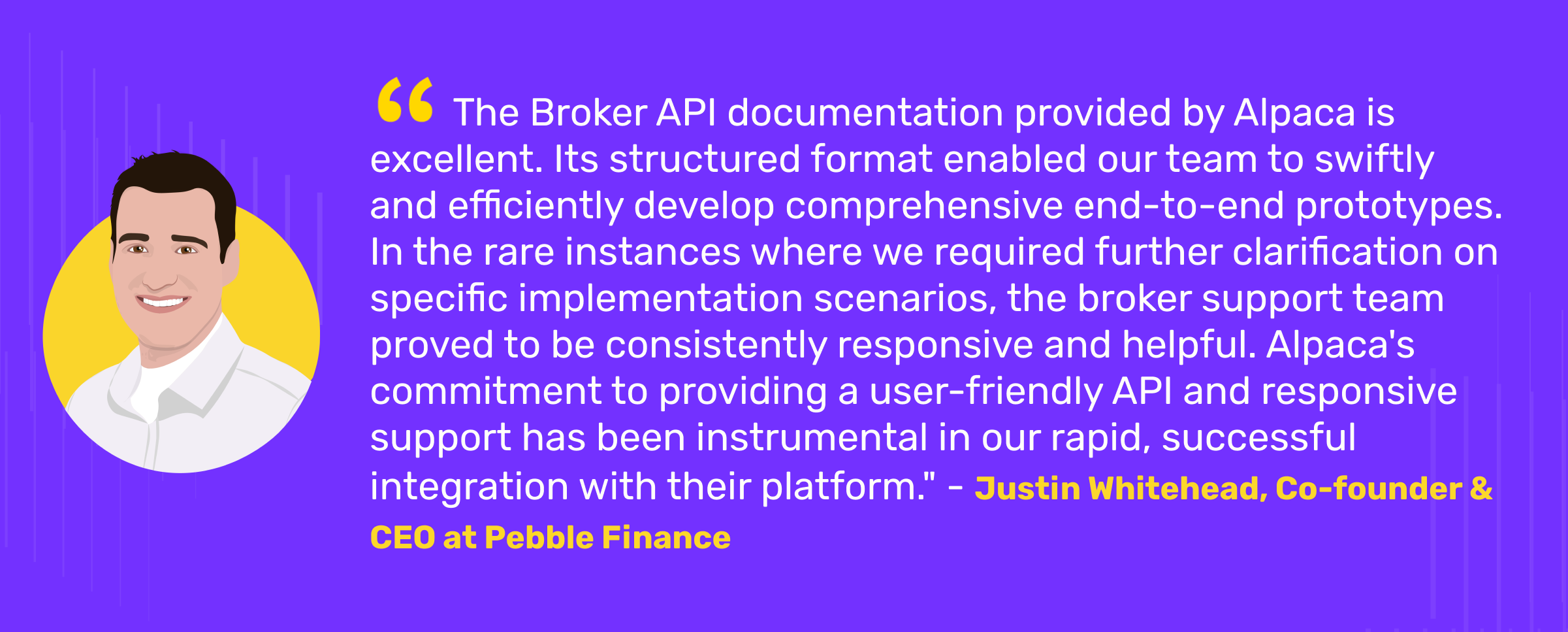 About Alpaca
Alpaca is a developer-first embedded financial technologies platform that's raised over $100m in funding. Alpaca offers crypto and stock trading, real-time market data, and end-to-end brokerage infrastructure through modern APIs. Alpaca is backed by top investors in the industry globally, including Portage Ventures, Spark Capital, Social Leverage, Tribe Capital, Horizons Ventures, Unbound, Eldridge, Positive Sum, Elefund, and Y Combinator.

---
Contact Us
---
Alpaca and Pebble Finance are not affiliated and neither are responsible for the liabilities of the other.
All investments involve risk and the past performance of a security, or financial product does not guarantee future results or returns.There is no guarantee that any investment strategy will achieve its objectives. Keep in mind that while diversification may help spread risk it does not assure a profit, or protect against loss. There is always the potential of losing money when you invest in securities, or other financial products. Investors should consider their investment objectives and risks carefully before investing.
Fractional share trading allows a customer to buy and sell fractional share quantities and dollar amounts of certain securities. Fractional share trading presents unique risks and is subject to particular limitations that you should be aware of before engaging in such activity.
Securities brokerage services are provided by Alpaca Securities LLC ("Alpaca Securities"), member FINRA/SIPC, a wholly-owned subsidiary of AlpacaDB, Inc. Technology and services are offered by AlpacaDB, Inc.
This is not an offer, solicitation of an offer, or advice to buy or sell securities, or open a brokerage account in any jurisdiction where Alpaca Securities is not registered or licensed.