Use IFTTT & Alpaca to Trade Algorithmically - Without Code
Get started
You order a pizza from Dominos
1
Analyzed by Textrazor.com API
2
Buy $20 worth of Domino's stock
3
This is an example and is not an offer, solicitation of an offer, or advice to buy or sell securities.
Loaded with Capabilities Out of the Box So You Can Get Started Right Now
Learn more
Place a market order with user-chosen symbol, side (buy/sell) and quantity

Cancel all outstanding orders

Liquidate all outstanding positions

Programmatically Control Your Trading Without Code Using IFTTT + Alpaca
And thousands of other combinations…
Automation With No Code
Make trades without having to write full codes by using IFTTT. IFTTT comes loaded with features to easily set up to control your trading.

Trade with IFTTT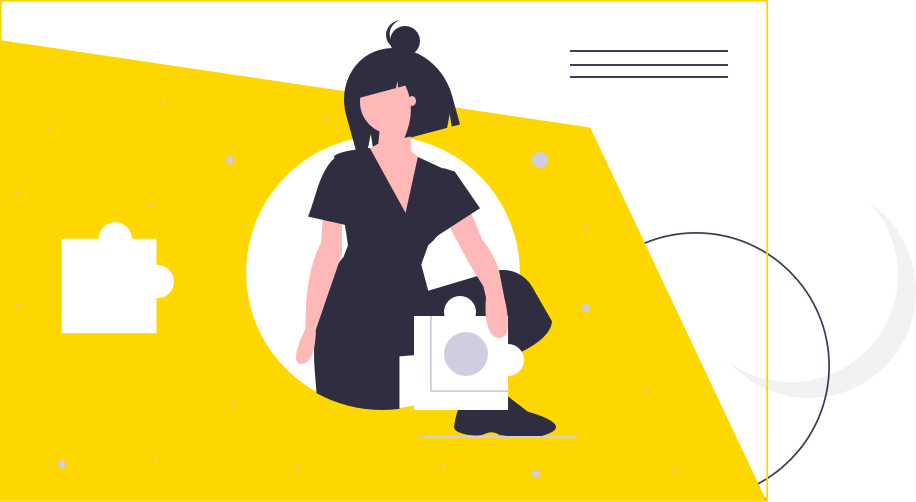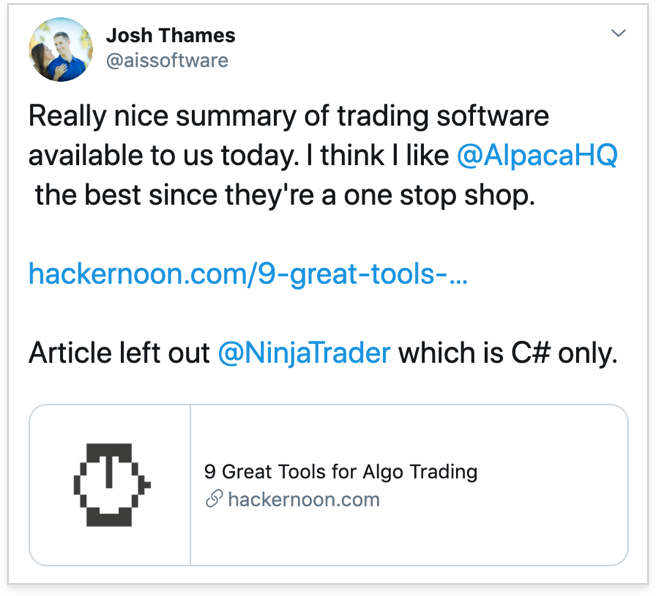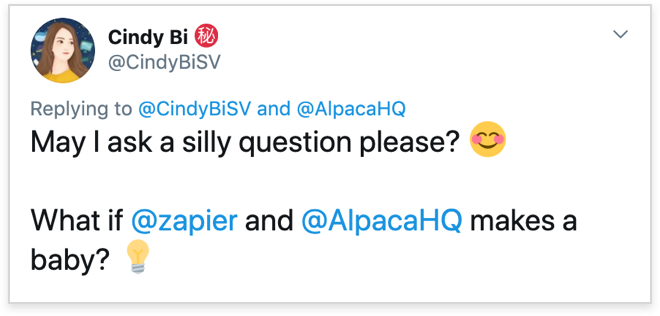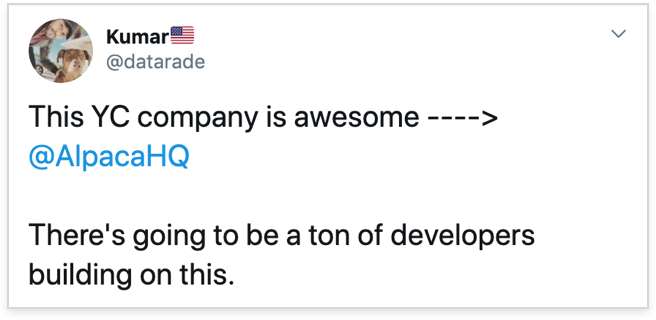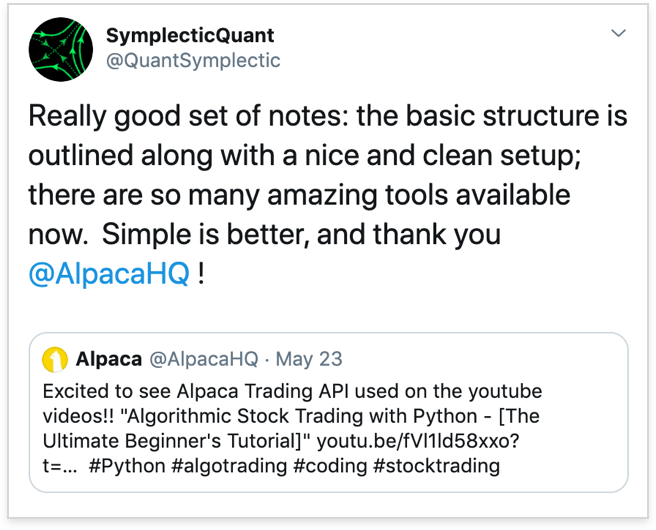 These testimonials may not be representative of the experience of other customers and are not a guarantee of future performance or success. Technology and services are offered by AlpacaDB, Inc.
Start Implementing Programmatic Trades an Easier Way
You can automate away simple trading desk jobs with ease.