Automating your Trading Strategies
We interview Daniel Savage and Jerzy Pawlowski, founders of MachineTrader, on Automating your Trading Strategies.
MachineTrader is a trading commission-free platform that lets you automate your trading strategies using low-code or no-code software.
Watch the whole interview:
---
Contact Us
Learn more about Broker API: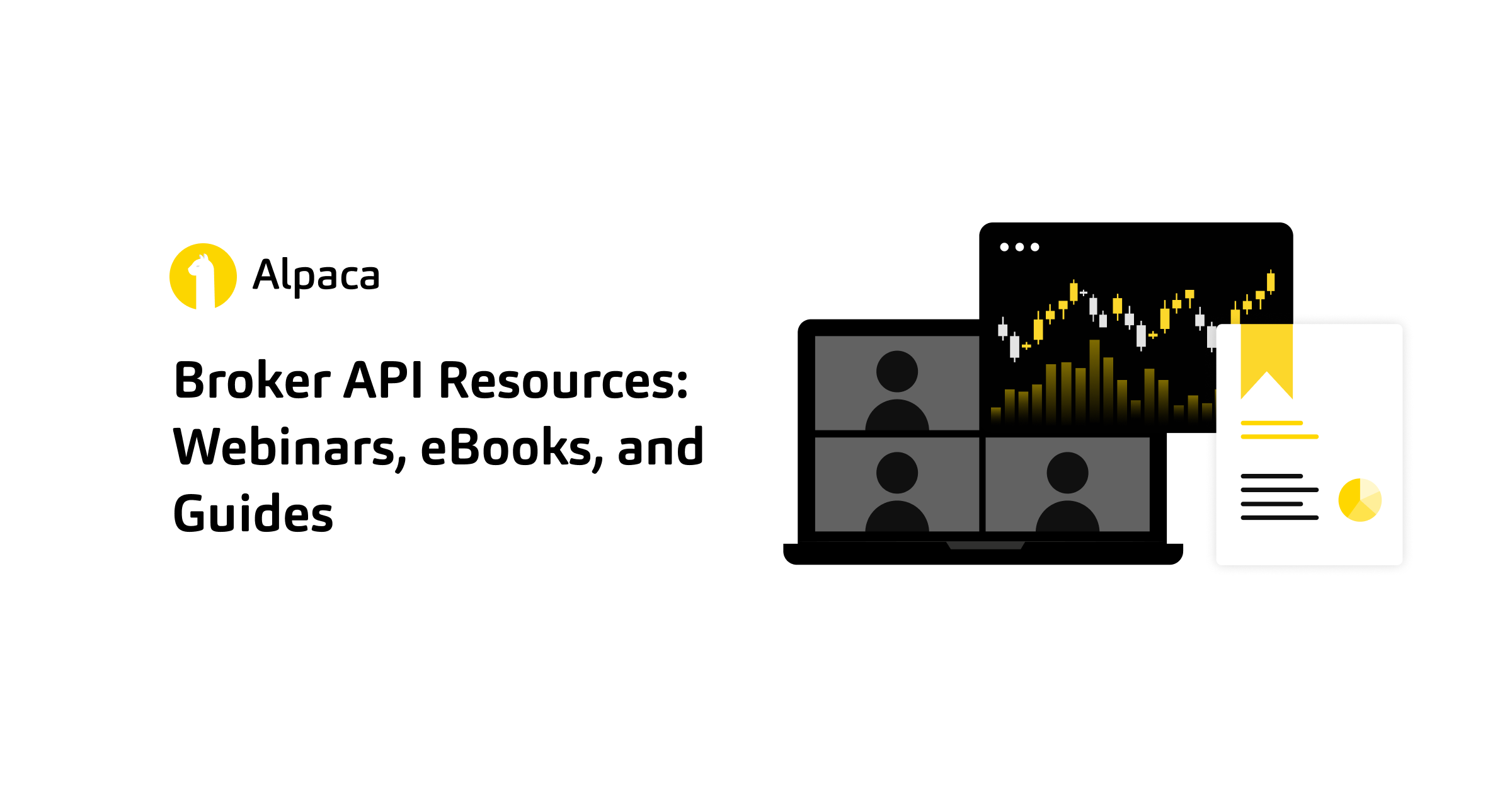 ---
All views and opinions expressed by the guest speakers are solely their views and opinions and do not reflect or represent the views and opinions of Alpaca Securities LLC, Alpaca Crypto LLC, and AlpacaDB. The guest speakers' opinions are based on information they consider reliable and therefore Alpaca Securities LLC, Alpaca Crypto LLC, and AlpacaDB do not warrant its completeness, accuracy and it should not be relied upon as such. The content is for general informational purposes only. Alpaca Securities LLC and Alpaca Crypto LLC do not recommend any specific investments, investment strategies or cryptocurrencies.
Alpaca and Predictive Technology Systems are not affiliated and neither are responsible for the liabilities of the other.
Securities brokerage services are provided by Alpaca Securities LLC ("Alpaca Securities"), member FINRA/SIPC, a wholly-owned subsidiary of AlpacaDB, Inc. Technology and services are offered by AlpacaDB, Inc.
Cryptocurrency is highly speculative in nature, involves a high degree of risks, such as volatile market price swings, market manipulation, flash crashes, and cybersecurity risks. Cryptocurrency is not regulated or is lightly regulated in most countries. Cryptocurrency trading can lead to large, immediate and permanent loss of financial value. You should have appropriate knowledge and experience before engaging in cryptocurrency trading. For additional information please click here.
Cryptocurrency services are made available by Alpaca Crypto LLC ("Alpaca Crypto"), a FinCEN registered money services business (NMLS # 2160858), and a wholly-owned subsidiary of AlpacaDB, Inc. Alpaca Crypto is not a member of SIPC or FINRA. Cryptocurrencies are not stocks and your cryptocurrency investments are not protected by either FDIC or SIPC. Please see the Disclosure Library for more information.
This is not an offer, solicitation of an offer, or advice to buy or sell cryptocurrencies, or open a cryptocurrency account in any jurisdiction where Alpaca Crypto is not registered or licensed, as applicable.
---