Streetbeat is an investment platform designed to make the stock and ETF trading process accessible for retail investors. As a registered investment advisor registered with SEC, it leverages algorithmic data-driven strategies to help users mitigate investing challenges and unlock new opportunities. Their vision is to revolutionize the investing landscape, and they've introduced a cutting-edge feature that allows users to personalize their trading portfolio strategy using Generative AI such us ChatGPT.

About Streetbeat
Streetbeat was established in Palo Alto, US in 2021 by co-founders Damian Ariel Scavo and Maciej Donajski. Scavo's inspiration for creating the platform stemmed from his observations of friends and family struggling with identifying profitable investment opportunities in the stock market. His belief is that by implementing a next-generation investing platform, retail investing can be managed more effectively, leading to significant positive outcomes for a larger number of people.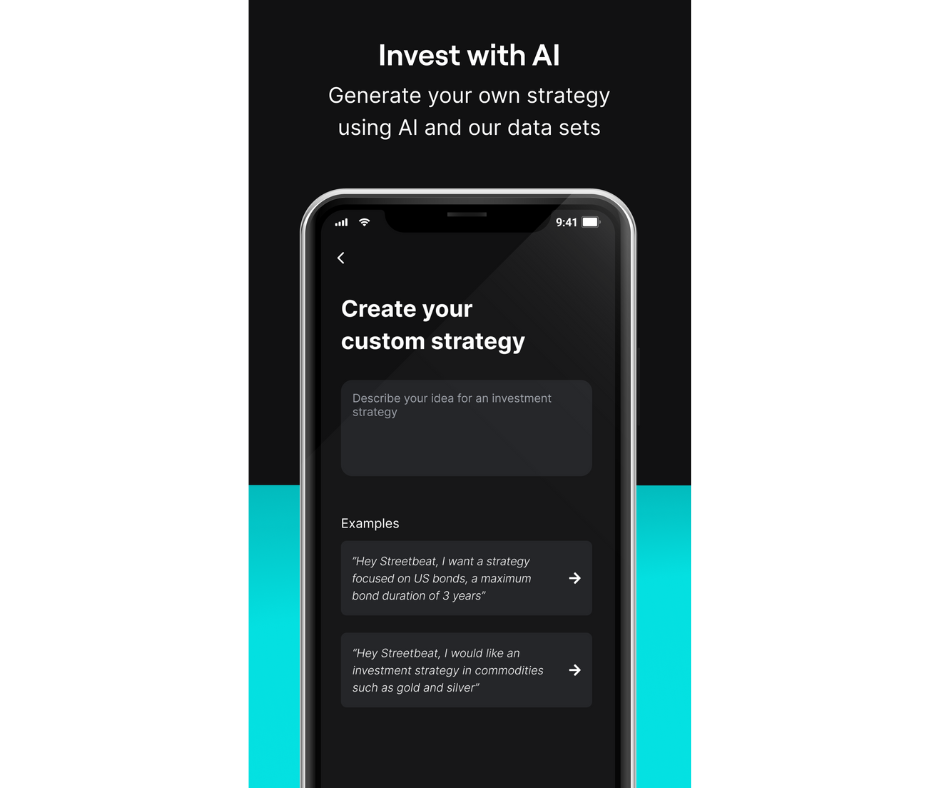 Streetbeat's Mission
Streetbeat's goal is to provide investment data and strategies that are usually only available to the wealthy, 0.1% of all individuals, making it accessible to everyone.

They aim to enable everyone to invest while aiming to help reduce the risk of financial loss. To achieve this objective, they have developed a sophisticated platform that incorporates advanced technology,  data-driven, and AI  strategies, allowing users to make informed investment decisions to help build their financial future.
Streetbeat's Key Features
Algorithmic Trading Strategies: The platform provides algorithmic data-driven strategies to help users mitigate investing friction and unlock new opportunities.
Manual Trading: Their users can trade US stocks and ETFs via their platform
Customized Portfolio Strategies: Users can personalize their trading portfolio strategy with the help of Chat-GPT, a cutting-edge feature that leverages advanced natural language processing technology.
Data-Driven: Streetbeat has a wide range of data-driven insights by analyzing real-world data, to help users make informed investment decisions.
User-Friendly Interface: The platform is designed to be user-friendly, with an intuitive interface that is easy to navigate and use.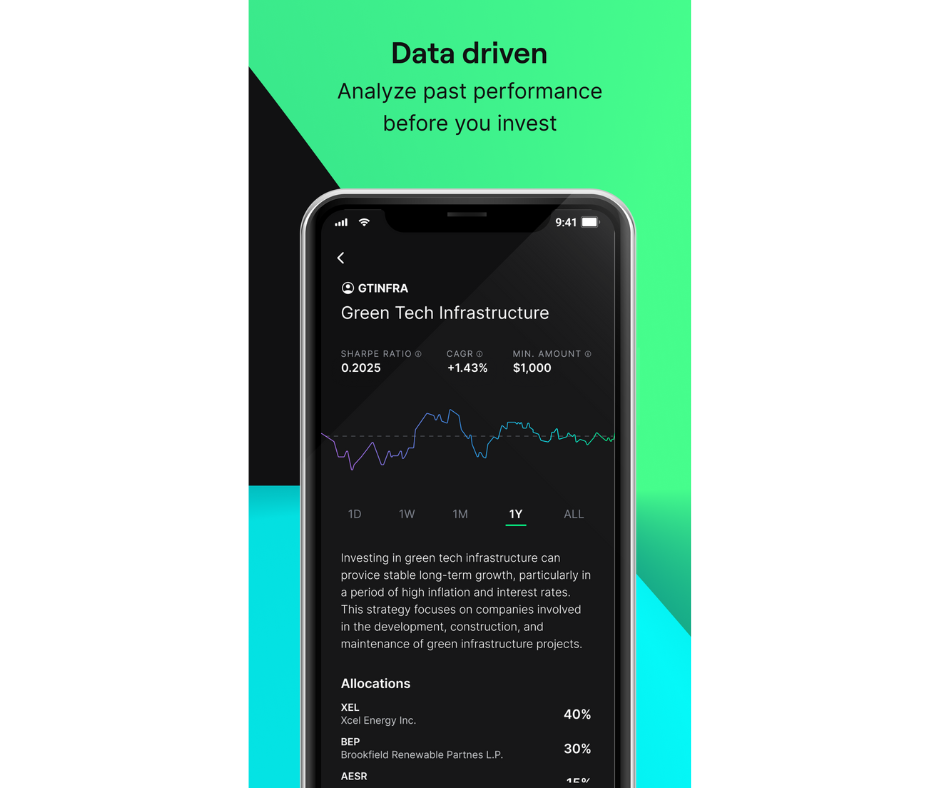 Streetbeat Partners with Alpaca
Streetbeat has formed a partnership with Alpaca via their Broker API solution to provide retail investors with a seamless investing experience, utilizing Alpaca's suite of brokerage, custody, and post-trade solutions. The decision to collaborate with Alpaca was based on Alpaca's ability to integrate rapidly and their dedication to providing exceptional support to not only US-based but also international end-users.

About Alpaca
Alpaca is a developer-first embedded financial technologies platform that's raised over $100m in funding. Alpaca offers crypto and stock trading, real-time market data, and end-to-end brokerage infrastructure through modern APIs. Alpaca is backed by top investors in the industry globally, including Portage Ventures, Spark Capital, Social Leverage, Tribe Capital, Horizons Ventures, Unbound, Eldridge, Positive Sum, Elefund, and Y Combinator.

Contact Us
---
Alpaca and Streetbeat are not affiliated and neither are responsible for the liabilities of the other. The content is for general information purposes only.

Securities brokerage services are provided by Alpaca Securities LLC ("Alpaca Securities"), member FINRA/SIPC, a wholly-owned subsidiary of AlpacaDB, Inc. Technology and services are offered by AlpacaDB, Inc.

Cryptocurrency services are made available by Alpaca Crypto LLC ("Alpaca Crypto"), a FinCEN registered money services business (NMLS # 2160858), and a wholly-owned subsidiary of AlpacaDB, Inc. Alpaca Crypto is not a member of SIPC or FINRA. Cryptocurrencies are not stocks and your cryptocurrency investments are not protected by either FDIC or SIPC. Please see the Disclosure Library for more information.

This is not an offer, solicitation of an offer, or advice to buy or sell securities or cryptocurrencies, or open a brokerage account or cryptocurrency account in any jurisdiction where Alpaca Securities or Alpaca Crypto respectively, are not registered or licensed, as applicable.