We are committed to becoming an infrastructure for innovating applications that can utilize Alpaca's unique commission-free US stock trading API, so that our partner applications can offer commission-free trading to their end-users.
OCO Order on TradingView
Today, we are excited to launch One-Cancels-Other (OCO) orders from TradingView dashboard.
We launched OCO Orders on the Alpaca Trading API a few months ago, and it has been one of the favorite features by our community.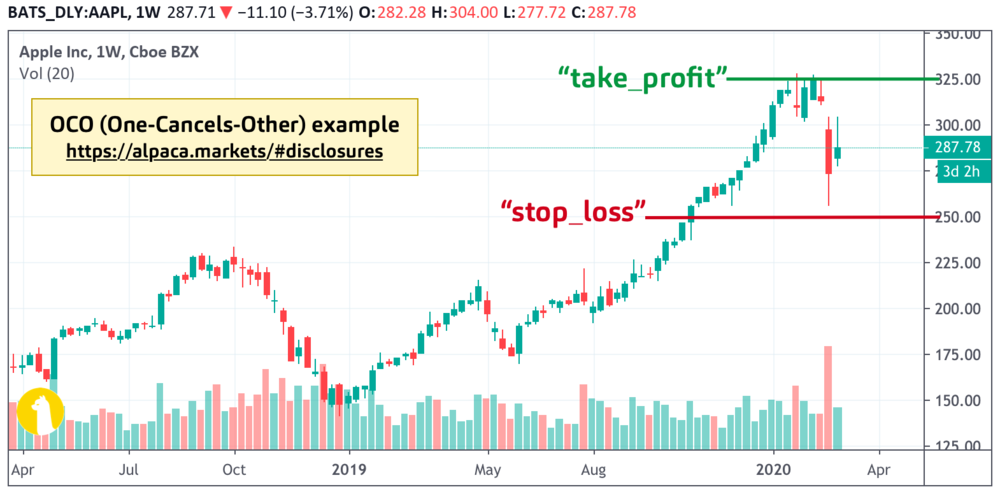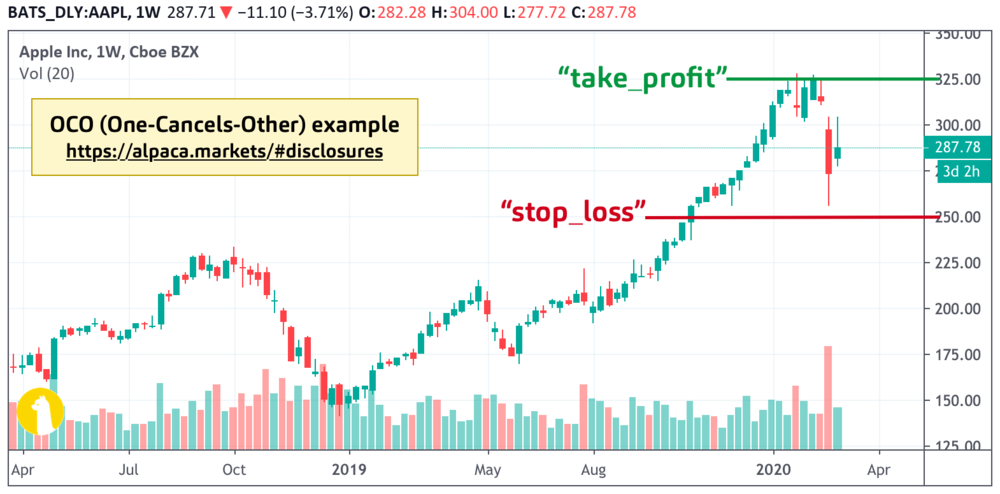 Now you can place OCO Orders on the TradingView dashboard.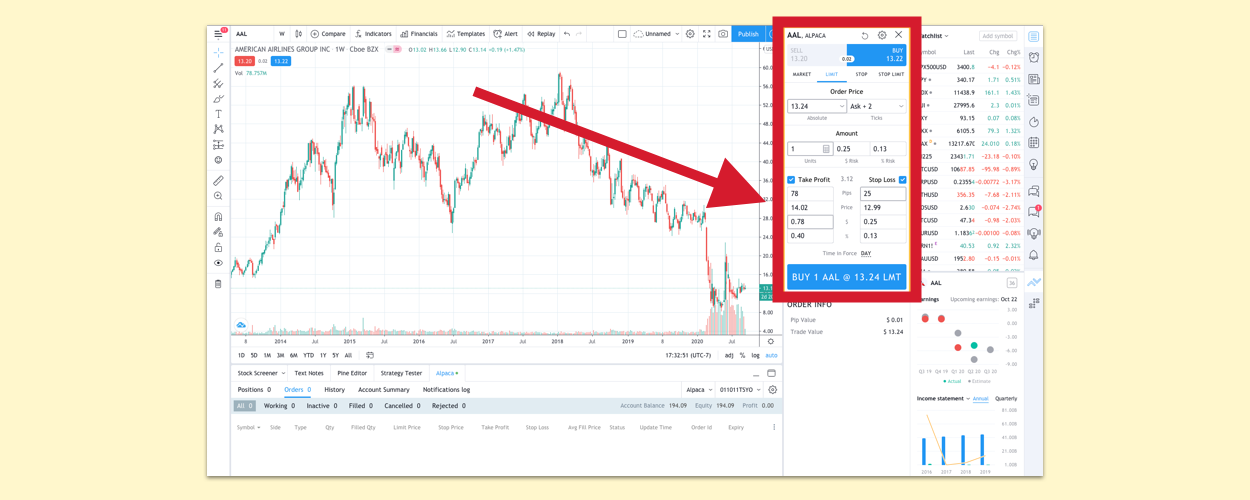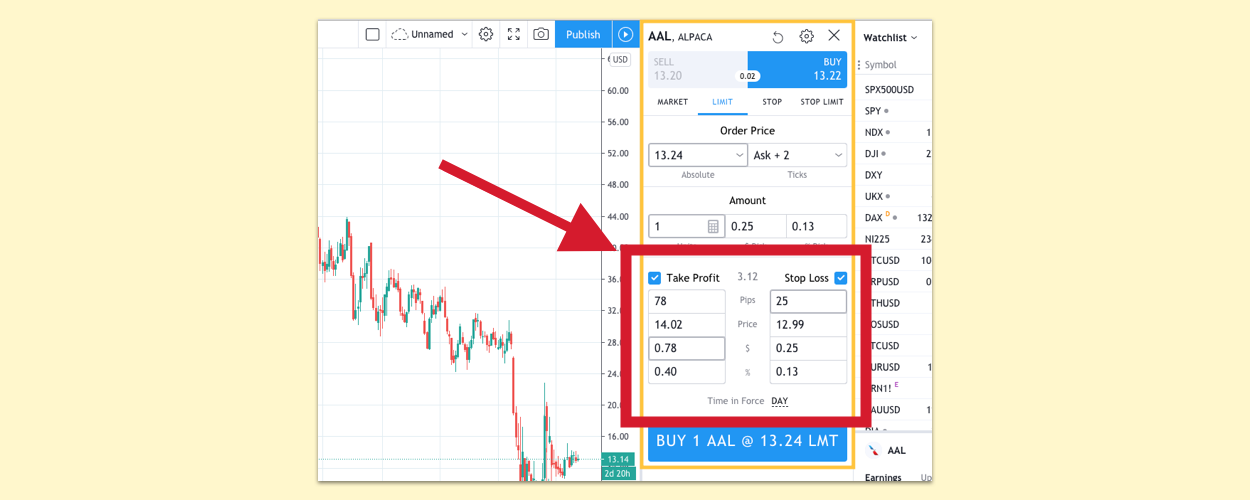 For instructions on how you can connect your Alpaca account with TradingView, please see here on our Docs.
---
Tradetron Launch with Alpaca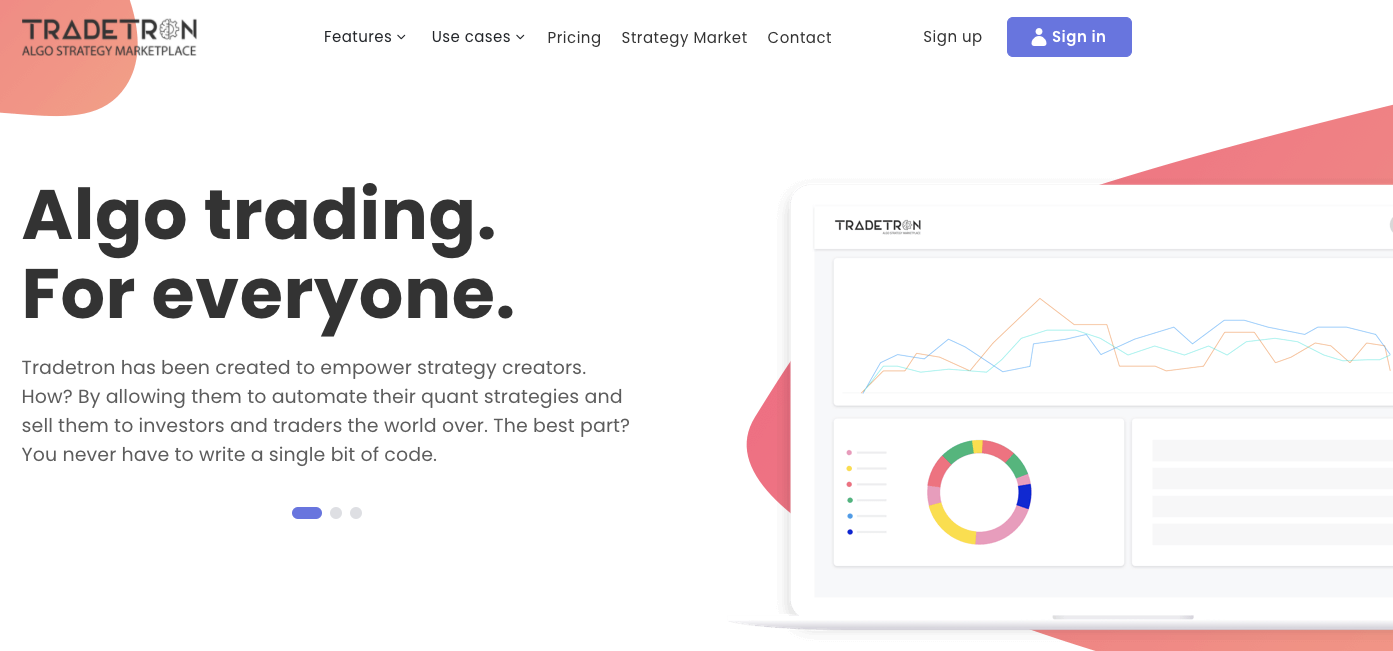 The no-code trend is happening for algorithmic trading as well. Tradetron allows you to build algo strategies without coding, and its platform allows other users to subscribe to your algorithms. Also, Tradetron provides an algorithmic trading strategy marketplace for the US and Indian stock markets.

Tradetron offers users to deploy trading strategies in your Alpaca trading account without coding, where you can receive notifications via various methods including SMS, Whatsapp, Email, and phone call.
---
Follow @AlpacaHQ on Twitter!
Conditional orders may have increased risk as a result of their reliance on trigger processing, market data, and other internal and external systems. Such orders are not sent to the market until specified conditions are met. During that time, issues such as system outages with downstream technologies or third parties may occur. Conditional orders triggering near the market close may fail to execute that day. Furthermore, our executing partner may impose controls on conditional orders to limit erroneous trades triggering downstream orders. Alpaca Securities may not always be made aware of such changes to external controls immediately, which may lead to some conditional orders not being executed. As such, it is important to monitor conditional orders for reasonability. Conditional orders are "Not Held" orders whose execution instructions are on a best efforts basis upon being triggered. Furthermore, conditional orders may be subject to the increased risks of stop orders and market orders outlined above. Given the increased potential risk of using conditional orders, the client agrees that Alpaca Securities cannot be held responsible for losses, damages, or missed opportunity costs associated with market data problems, systems issues, and user error, among other factors. By using conditional orders the client understands and accepts the risks outlined above. Alpaca Securities encourages leveraging the use of Paper accounts to become more comfortable with the intricacies associated with these orders.
Commission-Free trading means that there are no commission charges for Alpaca self-directed individual cash brokerage accounts that trade U.S. listed securities through an API. Relevant SEC and FINRA fees may apply.
Brokerage services are provided by Alpaca Securities LLC ("Alpaca"), member FINRA/SIPC, a wholly-owned subsidiary of AlpacaDB, Inc. Technology and services are offered by AlpacaDB, Inc.