Trading Contest Fine Print - Rules
***2nd contest starts on Oct 26th***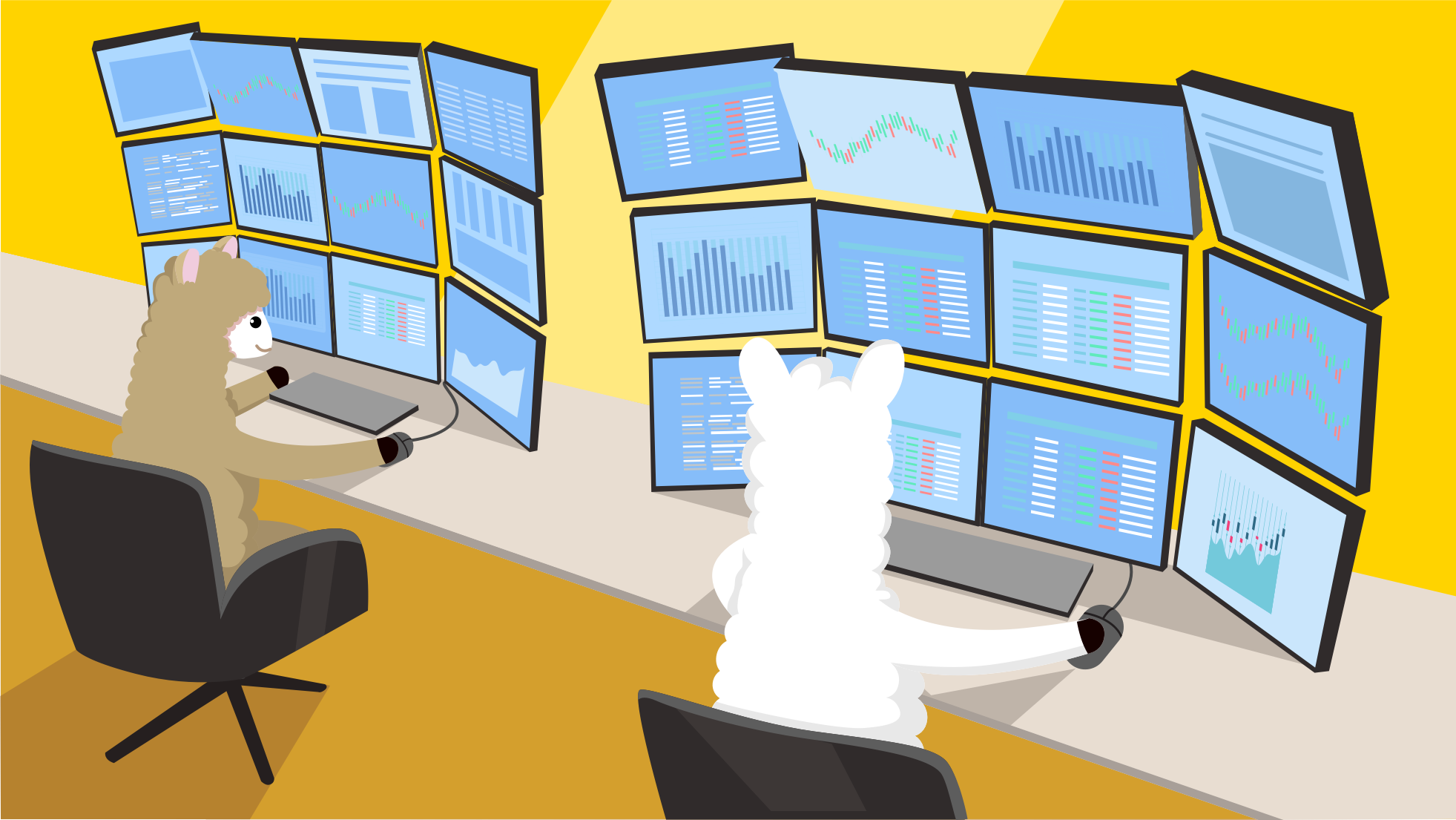 ---
Overview
The Alpaca Contest is a competition that awards cash prizes to the best traders ranked by the account value (in USD) at the end of the competition.
Entries that meet all the criteria are ranked after each trading day. Top participants are displayed on the Leaderboard in real-time basis.
Eligibility
To be eligible to take part in the Contest, Participants must have a registered Alpaca account. If a participant doesn't have an account yet, the participant can sign up HERE. Alpaca accounts are free and you can participate even if you only have a paper trading account.
Participants must be at least 18 years old or older at the time of entry. Age may be verified prior to prize distribution.
Participants may be from any country or region. Participate the contest from anywhere.
There is no fee for entry and no purchase is necessary.
Criteria
In order to be eligible for participation in the Contest, entries are required to meet a particular set of criteria.
These are the criteria that are required of all Contest algorithms:
Trade US stocks and ETF
All accounts start with $100,000 and cannot be credited further or cannot be reset
Algorithm must order with the Alpaca API either directly or via partners (e.g. TradingView)
Positive returns
Trade US stocks and ETFS
Submission
All participants must be registered
All trading data will be gathered via Alpaca Paper Trading API
All participants must receive a confirmation email
Each night, the top 10 score will be displayed.
The top ranked Participants will be displayed on the leaderboard.
Participant's entry must not violate or infringe on any applicable law or regulation or third-party rights.
As always on Alpaca, Participant owns his/her algorithm. Participant's intellectual property will remain Participant's secret
Ranking
Contest entries that meet all the structural criteria (see "Criteria" section above) are ranked after every trading day based on total dollar value of their portfolio
Other Rules
Each Participant may have only one Alpaca account.
Individual and team accounts are supported
The contest submission is made by, and is the responsibility of, the registered account holder of the account submitting the algorithm.
You must have all necessary rights to submit your algorithm to the contest.
Contest scores and rankings will change as we make improvements.
Reward
At the end of the competition, the top three ranked participants will receive a cash prize.
The structure is as follows:
#1: $150
#2: $30
#3: $20
General Conditions
Prizes are non-transferable to other Alpaca members or to other accounts
Alpaca reserves the right at its sole discretion to alter, amend, modify, suspend or terminate this Contest, or any aspect of it, including but not limited to changing the prize frequency, prize amount, criteria, scoring rules, or backtesting parameters, at any time and without prior notice.
In the event of technical issues including market data discrepancies among others, Alpaca reserves the right at its sole discretion to alter, amend, modify, suspend or terminate this Contest.
In such an event Alpaca will make reasonable efforts to notify all Participants by email.
Alpaca will make all reasonable efforts to support the acceptance of entries and the execution. Entries may not be successfully processed or executed because of errors or failures. Those errors or failures may be caused by Alpaca, the Participant, third parties, or a combination of parties.
Alpaca will not be liable or otherwise responsible for any entry that cannot be processed or executed, regardless of the cause of the problem.
Alpaca will have complete discretion over interpretation of the Contest Rules, administration of the Contest and selection of the Winners.
Decisions of Alpaca as to the administration of the Contest, interpretation of the Contest Rules and the selection of the Winners will be binding and final.
Participant agrees and gives his/her express consent for Alpaca to use or publish without additional compensation in any medium (including, without limitation, in print, via television, via the internet, via email and or/other electronic form) and/or share with its agents, business partners and successors during and after the Contest, information for publicity purposes including photographs, videotape or digital recordings that Alpaca takes of Participant, Participant's Alpaca username, public written statements, and algorithm performance for all or part of the Contest, without compensation.
Participant hereby waives any rights, claims or interests that Participant may have to control the use of any or all of the publicity material in whatever medium used.
All current employees, interns, and contractors of Alpaca; and their immediate family members; and their household members are prohibited from participating in the Contest.
This Contest is void where prohibited by law.
If any provision(s) of these Contest Rules is held to be invalid or unenforceable, all remaining provisions hereof will remain in full force and effect.
Contest Winners are solely responsible for the payment of any and all taxes, including but not limited to federal, state and local taxes that may apply on their prize.
Alpaca shall have the right, but not the obligation, to make any deductions and withholdings that Alpaca deems necessary or desirable under applicable federal, and local tax laws, rules, regulations, codes or ordinances.
Alpaca is not responsible for the actions of Participants in connection with the Contest, including Participants' attempts to circumvent the Contest Rules or otherwise interfere with the administration, security, fairness, integrity or proper conduct of the Contest. Persons found tampering with or abusing any aspect of this Contest, or who Alpaca believes to be causing or attempting to cause malfunction, error, disruption or damage will be disqualified.
Additionally, any attempt to cheat the Contest, as determined at the sole discretion of Alpaca, may result in immediate disqualification of the Participant, as well as other possible consequences, including temporary or permanent disqualification from the Contest. Alpaca reserves the right, at its sole and absolute discretion, to disqualify any individual who is found to be, or suspected of, acting in violation of these Contest Rules, or to be acting in an unsportsmanlike, obscene, immoral or disruptive manner, or with the intent to annoy, abuse, threaten or harass any other person.
These Contest Rules shall be governed by and subject to the Alpaca terms of user including the jurisdictional and dispute processes specified therein.
Binding Agreement
Participant agrees that by participating in the Contest that Participant will be bound by these Contest Rules (which may be amended or varied at any time by Alpaca with or without notice) as well as the terms and conditions that apply to Participant's use of the Alpaca website.
Liability
To the maximum extent permitted by law, Participant agrees to release, discharge and hold harmless Alpaca and each of its parents, subsidiaries, affiliates, prize providers/suppliers, agents, representatives, retailers, and advertising and promotion agencies, and each of their respective directors, officers, employees, agents, successors and assigns (collectively, the "Released Parties"), from any and all liability, claims, losses, injuries, demands, damages, actions, and/or causes of actions whether direct or indirect, which may be due to or arise out of or in connection with the participation in the Contest or any portion thereof, or the awarding, acceptance, receipt, use or misuse or possession of the prizes or while preparing for or participating in any Contest-related activity (including, without limitation, liability for any property loss, damage, personal injury or death, violation of rights of publicity or privacy, or claims of defamation or portrayal in a false light; or based on any claim of infringement of intellectual property). Participants agree that the Released Parties shall have no responsibility or liability for discontinued prizes; human error; incorrect or inaccurate transcription of information; any technical malfunctions of the telephone network, computer equipment or systems, software, or Internet service provider utilized by Alpaca; interruption or inability to access the Contest website or any online service via the Internet due to hardware or software compatibility problems; any damage to participant's (or any third person's) computer and/or its contents related to or resulting from any part of the Contest; any lost/delayed data transmissions, omissions, interruptions, defects; and/or any other errors or malfunctions, even if caused by the negligence of the Released Parties. Each participant further agrees to indemnify and hold harmless Released Parties from and against any and all liability resulting or arising from the Contest and to release all rights to bring any claim, action or proceeding against Released Parties and hereby acknowledges that Released Parties have neither made nor are in any manner responsible or liable for any warranty, representation or guarantee, express or implied, in fact or in law, relative to a prize, including express warranties provided exclusively by a prize supplier that may be sent along with a prize. The releases hereunder are intended to apply to all claims not known or suspected to exist with the intent of waiving the effect of laws requiring the intent to release future unknown claims.
PARTICIPANT AGREES THAT:
(1) ANY AND ALL DISPUTES, CLAIMS AND CAUSES OF ACTION ARISING OUT OF OR CONNECTED WITH THE CONTEST, OR ANY PRIZE AWARDED, WILL BE RESOLVED INDIVIDUALLY, WITHOUT RESORT TO ANY FORM OF CLASS ACTION;
(2) ANY AND ALL CLAIMS, JUDGMENTS AND AWARDS WILL BE LIMITED TO ACTUAL THIRD-PARTY, OUT-OF-POCKET COSTS INCURRED, (IF ANY), NOT TO EXCEED TWO HUNDRED FIFTY DOLLARS ($250.00), BUT IN NO EVENT WILL ATTORNEYS' FEES BE AWARDED OR RECOVERABLE;
(3) UNDER NO CIRCUMSTANCES WILL ANY PARTICIPANT BE PERMITTED TO OBTAIN ANY AWARD FOR, AND PARTICIPANT HEREBY KNOWINGLY AND EXPRESSLY WAIVES ALL RIGHTS TO SEEK, PUNITIVE, INCIDENTAL, CONSEQUENTIAL OR SPECIAL DAMAGES, LOST PROFITS AND/OR ANY OTHER DAMAGES, OTHER THAN ACTUAL OUT-OF-POCKET EXPENSES NOT TO EXCEED TWO HUNDRED FIFTY DOLLARS ($250.00), AND/OR ANY RIGHTS TO HAVE DAMAGES MULTIPLIED OR OTHERWISE INCREASED;
AND (4) PARTICIPANT'S REMEDIES ARE LIMITED TO A CLAIM FOR MONEY DAMAGES (IF ANY) AND PARTICIPANT IRREVOCABLY WAIVES ANY RIGHT TO SEEK INJUNCTIVE OR EQUITABLE RELIEF. SOME JURISDICTIONS DO NOT ALLOW THE LIMITATIONS OR EXCLUSION OF LIABILITY FOR INCIDENTAL OR CONSEQUENTIAL DAMAGES, SO THE ABOVE MAY NOT APPLY TO THE PARTICIPANT.
---