What a fintech startup did to win #1 Product of the Day on Product Hunt with Alpaca Crypto API
Launching on Product Hunt can seem daunting. What should you prepare? How can you increase traction? Here's our take and what worked for Alpaca.
Boosting user growth with a successful launch
Through research and our own experience, we found Product Hunt to be one of the most effective platforms to showcase what we're working on as a Fintech startup.
Viewers of Product Hunt are engaging and we find that their users tend to be thought leaders and early adopters within the tech space. Thought leaders often spread the word about new cool apps and services to their friends and communities, and word-of-mouth referrals help boost the initial traction a product drives.
Fintech startup winning #1 Product of the Day
We launched Alpaca Crypto API on Product Hunt on October 27, 2021, and ranked #1 Product of the Day and Week! While it seemed like an ambitious goal, our planning paid off. If you're trying to achieve similar results, take a look at our experience and how we prepared for our launch below.
Our goal was to reach #1 Product of the Day. After this initial goal was accomplished, we prepped for for #1 Product of the Week.
Here's a look at our numbers as of November 15, 2021:
1,334 upvotes on PH
4.8/5 reviews
1,100 website visitors
Planning for launch - start early, at least 1 month ahead!
Prepare your website for visitors
You need a new URL for each Product Hunt launch. Make sure your product landing page and sign-up page are fully functional, tested on different browsers and devices, and ensure all links work properly. Stress-test your site and make sure web analytics are in place so that you can measure your results.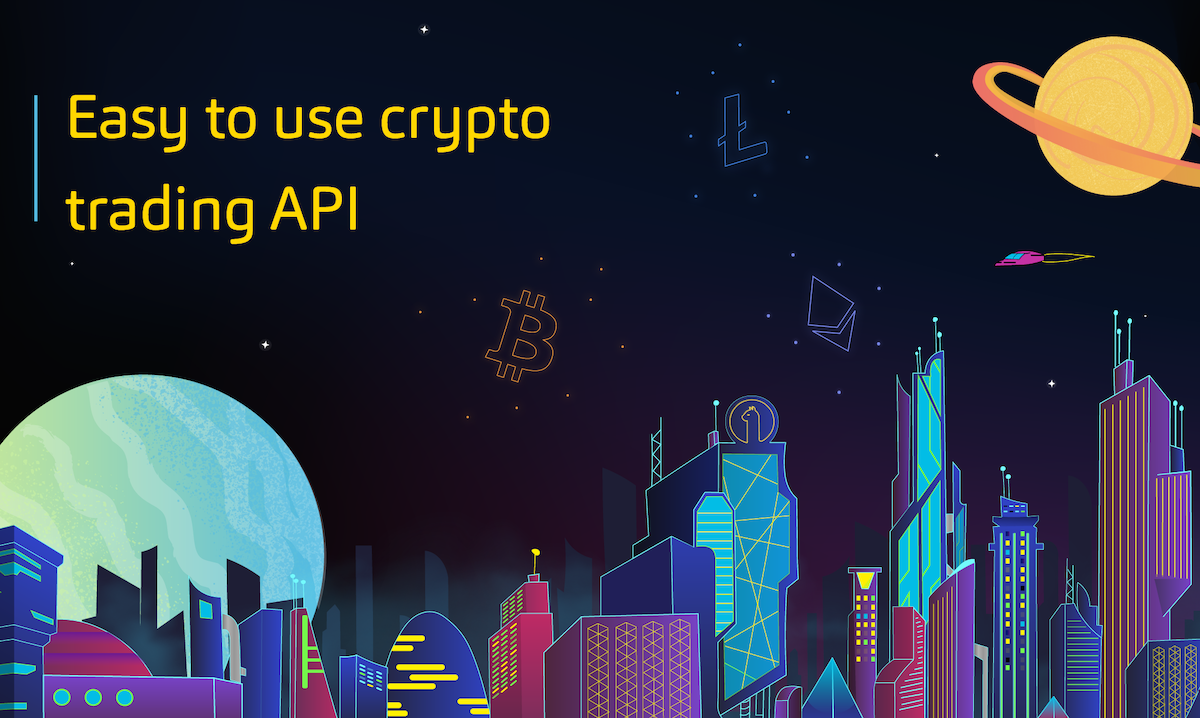 As part of our launch preparation, we spent a lot of time preparing supplemental material. Typically, a website has several different points of entry for users depending on their Google search. With this user experience in mind, we also updated our FAQ page, created new API docs, and published a guide on how to get started with Alpaca Crypto API to our learn resources.
The cross-functional effort required us to design and launch a new landing page, develop new documentation, update FAQs, and create a how-to article – all of which took the team several weeks to develop and involved over a dozen hands and eyes.
Schedule the launch date with a Hunter
You need a hunter to launch your product on Product Hunt. You can hunt yourself, but it creates a bigger impact when the hunter is someone that has a large follower base, because the followers get notified when the hunter hunts a product. Hunters can only hunt one product a day, so his/her schedule does get filled up quickly, especially for popular hunters. Make sure that you schedule your launch date with a potential hunter well beforehand while adjusting your internal product launch schedule.
Also, as with any PR effort, you want to launch your product when the general web traffic is high – which means that you want to avoid weekends and Fridays.
So, how do you find a hunter? We were fortunate to be introduced to Hiten, but if you browse popular products on Product Hunt, you can find popular hunters that you could reach out to. If you are in one of the accelerators like Y Combinator, YC partners tend to have a huge follower base, so be sure to leverage your network that way as well!
Create a personal PH account
This may seem obvious, but you need to create a personal account in order to post and comment, rather than a company/branded account. New accounts must also complete the PH onboarding process before gaining access to post.
Prior to launch - do a check-in with your team one week prior
Once you confirm your launch date and secure a hunter, you need to deliver all the information and visual collateral for the hunter to fill in the information to hunt your product.
Using Google Drive to organize materials
We use Google drive to gather all the launch collateral for both the hunter and us to use on launch day. Be sure to share the link to the folder with your hunter.
For Your Hunter Content
URL - Direct link to the product page (avoid links to press or blogs) as the primary link and then app store links. We used "https://alpaca.markets/crypto?ref=producthunt" to identify the web traffic from Product Hunt, but you can be much more detailed by using a URL Builder.
Name of the product - Only the product's name, no description or emojis (unless it is a part of the name) in this part. This one is pretty straightforward, Alpaca Crypto API.
Tagline - Give a concise product description in 60 characters. This is visibly shown in the daily list, so try to stand out from the crowd and be clear about what your product offers. We used "API based crypto trading with no hidden fees" as our tagline.
Topics - Product Hunt recommends including only a few that most strongly relate to the product. We used three: Crypto, APIs, and Fintech
Description - Share more information about your product within 260 characters. This only appears when someone clicks on your listing to learn more about the product.
Makers - You can select the option to include yourself as a maker during the posting process. This requires you to have your Product Hunt account. Unless you are listed here as Makers, you won't be able to edit the launch post, so make sure to have yourself added here!
Social media links - Add your official Twitter, Facebook, and Instagram profiles.
Launch now or schedule - If you're ready for the post to go live immediately, select the 'Launch Now' option. The Product Hunt page resets every day at 12:00 AM PST. We chose to launch and schedule the launch time to be on a Wednesday at 12:01 AM PST to get early momentum and target a global audience. You want to have your product on the Product Hunt page as long as possible, so it naturally leads you to schedule the launch time to be such midnight for the California persons!
Visual collateral
Thumbnail - Include a 240x240 logo, preferably a GIF under 3MB that isn't overly flashy. Note that GIFs will only animate while hovering over a post. We used a GIF to draw attention to our listing and increase our chances of getting upvotes. As you can see, our gif image ended up being much bigger than 3MB…
Gallery - The recommended size for gallery images is 1270x760. You can upload multiple images at once and drag and drop them to re-order. Consider a balance between text and graphics and take this opportunity to enhance your message. We used 6 still images for this.
Maker's first comment
Kick off the conversation with a comment about the product, key features, and why people should care. It's a great idea to ask for feedback and to look at other products in your space that launched successfully for guidance.
This first comment takes some time to put together, so you really want to have this ready on your launch date. We wrote it by adding emojis and links.
Email and social blasts asking for upvotes
Similar to the first comment, you want to prepare the content for your email and social media blasts announcing that you launched on the Product Hunt and want upvotes.
We prepared the email blast out on our user mailing list and made the email CTA link go to the Product Hunt page instead of our product landing page so that we could focus on gathering as many upvotes as possible.
It's time for launch! Launch day details you need to remember
While most of the prep work is done beforehand, you and your team need to stay active during the day to maximize your chances of becoming #1 Product of the Day, increasing web traffic, or driving signups—whatever your goal(s) may be.
The key for the Product Hunt launch is that you want to be in front of as many people as possible. Top ranking products of the day show up on their landing page, so you want to be in the top ranking products of the day as long as possible. This gives you a higher probability of the goals that you want to hit.
Focus on the rocket start
As you want to schedule your launch timing right after the page resets, you'll most likely want to schedule your launch timing for 12:01 PST.
This doesn't guarantee you upvotes, but you need to do what it takes to increase your chances:
Post the first comment right away. Copy and paste your well-prepared first comment by makers to explain what your product is all about and how people can use it.
Blast out the emails to your distribution lists. This is the time to leverage your network and community and ask for help to spread the word!
Send an investor update email. Don't be shy. Ask for investor(s) help to give you Product Hunt upvotes. This is a great way to let investors know about your new product launch and happily contribute to your product launch. Yoshi pinged investors and advisors to give upvotes!
Social media posting. Of course you'll want to post from your brand accounts, but you should also use your personal social media accounts and reach out to personal connections.
Support from any groups that you are a part of. Yoshi sent out messaging requesting upvotes to a couple of YC groups as well as LinkedIn groups that he is a part of.
Host a company all-hands to show how to give upvotes. We hosted a weekly company wide all-hands on Wednesday and took five minutes to walk through how to sign up for Product Hunt so that everyone at Alpaca knew how to give an upvote.
Engage with questions and comments
Real-time communication helps build trust. Grab a cuppa and set aside the entire day for your team to reply to questions and comments. Be ready to answer tough questions and comments about your tech stack, existing (and missing) features, pricing, how your product compares to others, your roadmap, and so on.
Oh, and don't forget to upvote all the comments and replies that are coming through.
It was all hands on deck for us at Alpaca with members across product, marketing, partnership strategy, and more upvoting and responding to comments.
Be social
Monitor your social channels and direct mentions of your brand. Be sure to @ mention Product Hunt in your Tweet and engage with their post as well.
Don't underestimate the power of social proof. Retweet users who show your product love:
Post Launch Activities
Thank your community
Regardless of whether you hit your goals or not, be sure to thank your supporters and let them know how much you appreciate their upvotes and support!
Keep the momentum going
After launching on Product Hunt, we continued to post on social media and asked for support in the race for #1 Product of the Week.
---
Let us know if you have any questions — you can find us at @AlpacaHQ on Twitter!
Again, special thanks to Hiten Shah for hunting us!
---
References
How to Launch on Product Hunt. Product Hunt.  
Show us some love on Product Hunt!
---
Please note that this article is for general informational purposes only. All screenshots are for illustrative purposes only.
Alpaca Crypto LLC and Product Hunt are not affiliated and neither is responsible for the liabilities of the other.
Cryptocurrency services are provided by Alpaca Crypto LLC ("Alpaca Crypto"), a wholly-owned subsidiary of AlpacaDB, Inc. Alpaca Crypto is not a member of SIPC or FINRA. Cryptocurrencies are not stocks and your cryptocurrency investments are not protected by either FDIC or SIPC.
This is not an offer, solicitation of an offer, or advice to buy or sell securities or cryptocurrencies, or open a brokerage account or cryptocurrency account in any jurisdiction where Alpaca Securities or Alpaca Crypto respectively, are not registered.
Alpaca Learn | Developer-First API for Crypto and Stocks Newsletter
Join the newsletter to receive the latest updates in your inbox.
---