2022 was an interesting year, to say the least; we're taking a moment to reflect on all the major milestones Alpaca has achieved in the last twelve months. Let's recap the key moments below.

New Products Launched for Broker API and Trading API Users
Building and launching a product is not an easy feat, but in 2022 with our team's determination and hard work, we've announced five key products for our customers. These offerings are Local Currency Trading, Alpaca-py, Extended Hours, Crypto Wallets, and Coin Pair Trading.

Acquired Japanese Broker-Dealer AlpacaJapan
In 2022, we acquired a Japanese licensed broker-dealer, AlpacaJapan Co., Ltd. ("AlpacaJapan"). AlpacaJapan is licensed to offer embedded investing products to businesses in Japan as a Japanese FSA-approved broker-dealer. This acquisition is the first step of many in expanding Alpaca's international footprint and opening access to investing for people all over the world.
Recognized on Y Combinator and CB Insights 2022 Lists
Alpaca was recognized by industry leaders and included on prominent lists such as Y Combinator's Top Companies 2022 and CB Insights 2022 Fintech 250. The former features 267 high-growth companies ranked by valuation, while the latter honors the 250 most promising private fintech companies.
Winning Best Automated Trading Software at the 2022 Benzinga Awards
Alpaca received the distinction of Best Automated Trading Software at the 8th annual Benzinga Global Fintech Awards. These awards recognize outstanding performance, rising talent, and disruptive innovators creating positive changes in the fintech industry.
Expanding Global Community to over 13,000+ Members
Since the launch of Alpaca Broker API in 2021, we've partnered with hundreds of global businesses ranging from app developers, growing startups to medium and large enterprises.

Last but not least, our developer slack community, which has been an integral part of our journey, has grown to over 13,000+  members worldwide!
Cheers to 2023 🥂
Looking back, we poured our heart and soul into achieving all these key moments. However, these accomplishments would not be possible without the support of our community members, and we sincerely thank you. 🙏

In 2023, we aspire to continue being community-led, build versatile products, deliver infrastructure stability and offer unparalleled support to our members.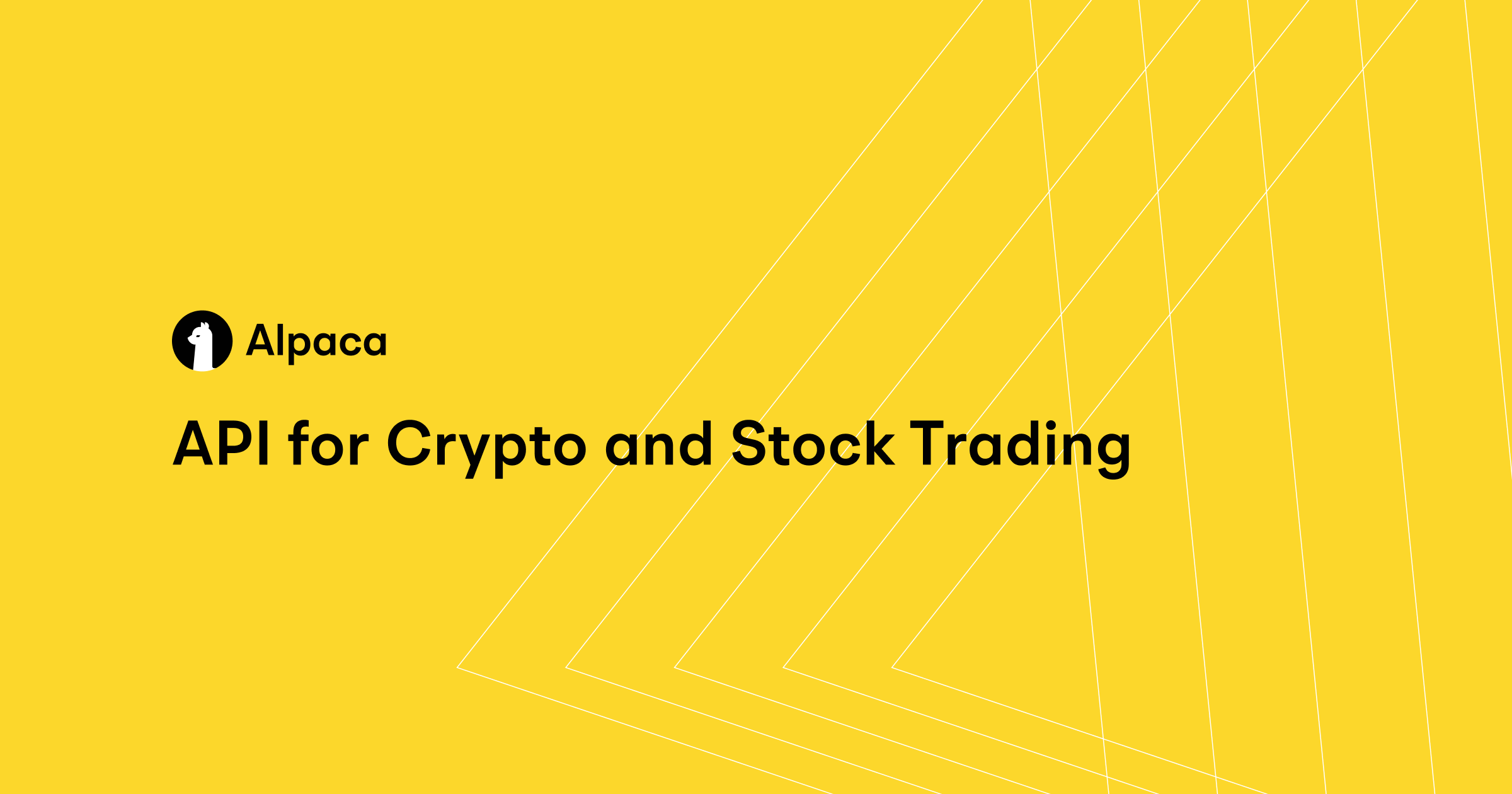 ---
Securities brokerage services are provided by Alpaca Securities LLC ("Alpaca Securities"), member FINRA/SIPC, a wholly-owned subsidiary of AlpacaDB, Inc. Technology and services are offered by AlpacaDB, Inc.

Cryptocurrency services are made available by Alpaca Crypto LLC ("Alpaca Crypto"), a FinCEN registered money services business (NMLS # 2160858), and a wholly-owned subsidiary of AlpacaDB, Inc. Alpaca Crypto is not a member of SIPC or FINRA. Cryptocurrencies are not stocks and your cryptocurrency investments are not protected by either FDIC or SIPC. Please see the Disclosure Library for more information.

This is not an offer, solicitation of an offer, or advice to buy or sell securities or cryptocurrencies, or open a brokerage account or cryptocurrency account in any jurisdiction where Alpaca Securities or Alpaca Crypto respectively, are not registered or licensed, as applicable.