(Photo by Ania Archer on Unsplash)
Happy new year! We continue to improve our product offering and made multiple updates on the web dashboard of the Trading API.
Also, we launched a long-awaited Support & Help page that collects many types of FAQs as well as information based on each category.
---
Web Dashboard Updates
It's important for us to shape our products considering users' suggestions. That's why this new version is dedicated to give a fresh look to the dashboard.
Easier Navigation Between Accounts (paper/live)
Improved visual representation helps users to instantly draw the difference between paper and live accounts. To make the navigation even more convenient, we have included account numbers below each account.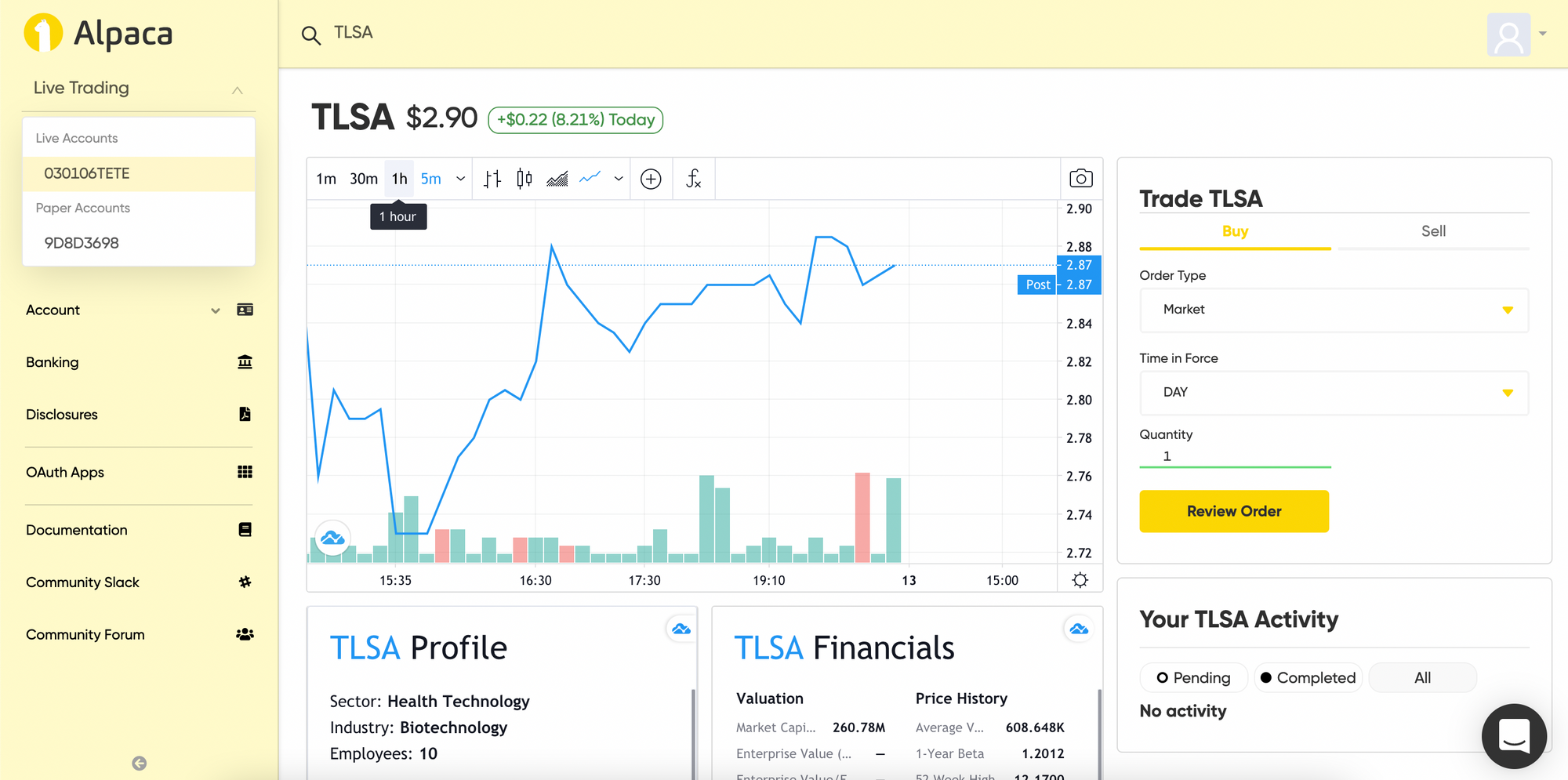 Wire Initiation for Velox Accounts
Another useful feature added to make users' life easier is the initiation of wire transfers. Now users can add a bank account and submit outgoing wire transfer on the Banking page.
International users also have the opportunity to withdraw money to their international bank accounts from the dashboard.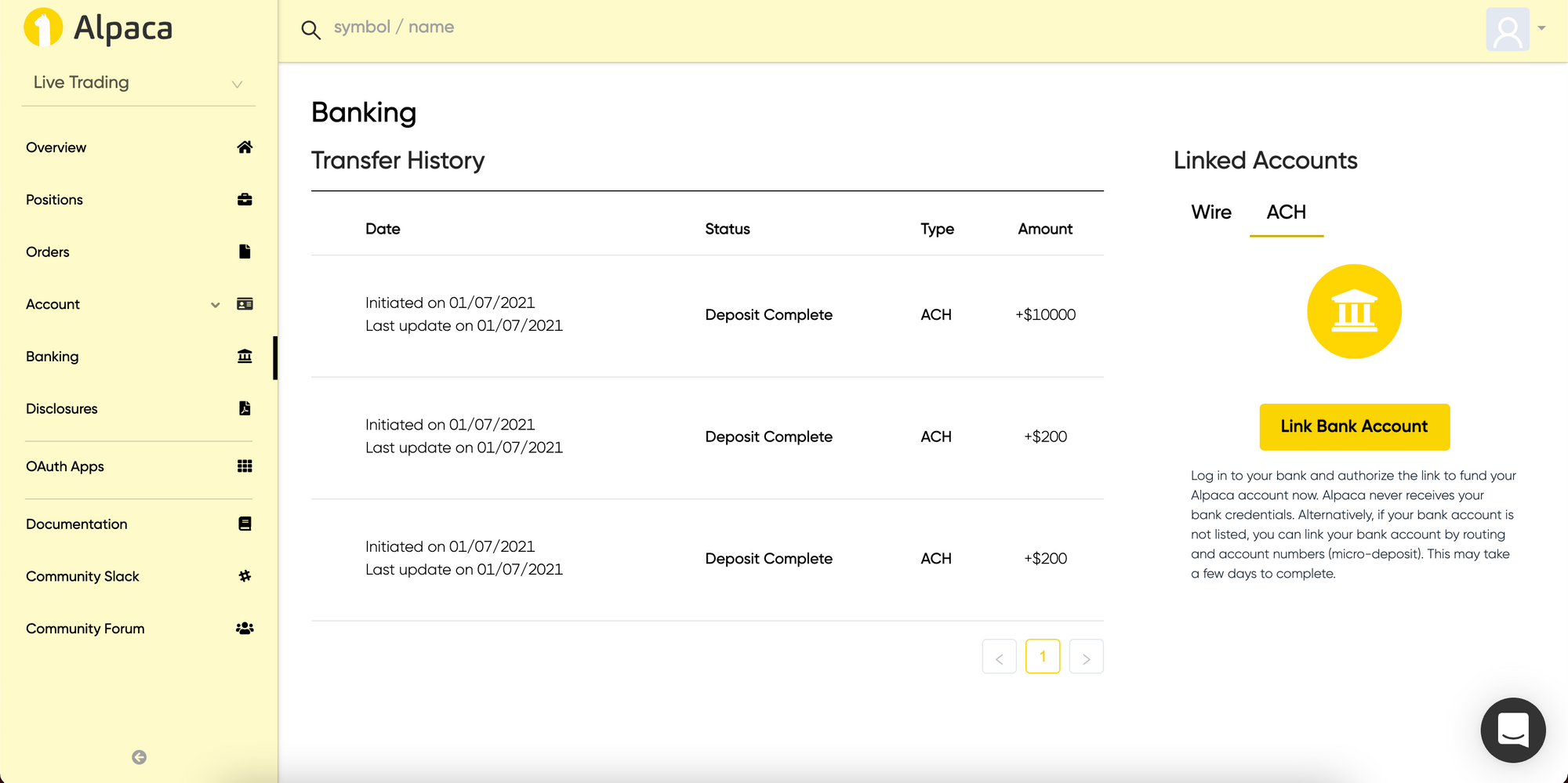 A Search Bar with Clear Purpose
We have seemingly made the search bar more intuitive for users to access timely information about a stock by typing a symbol or name.
Pro tip! Keyboard shortcut to search for stocks: Command or Control + S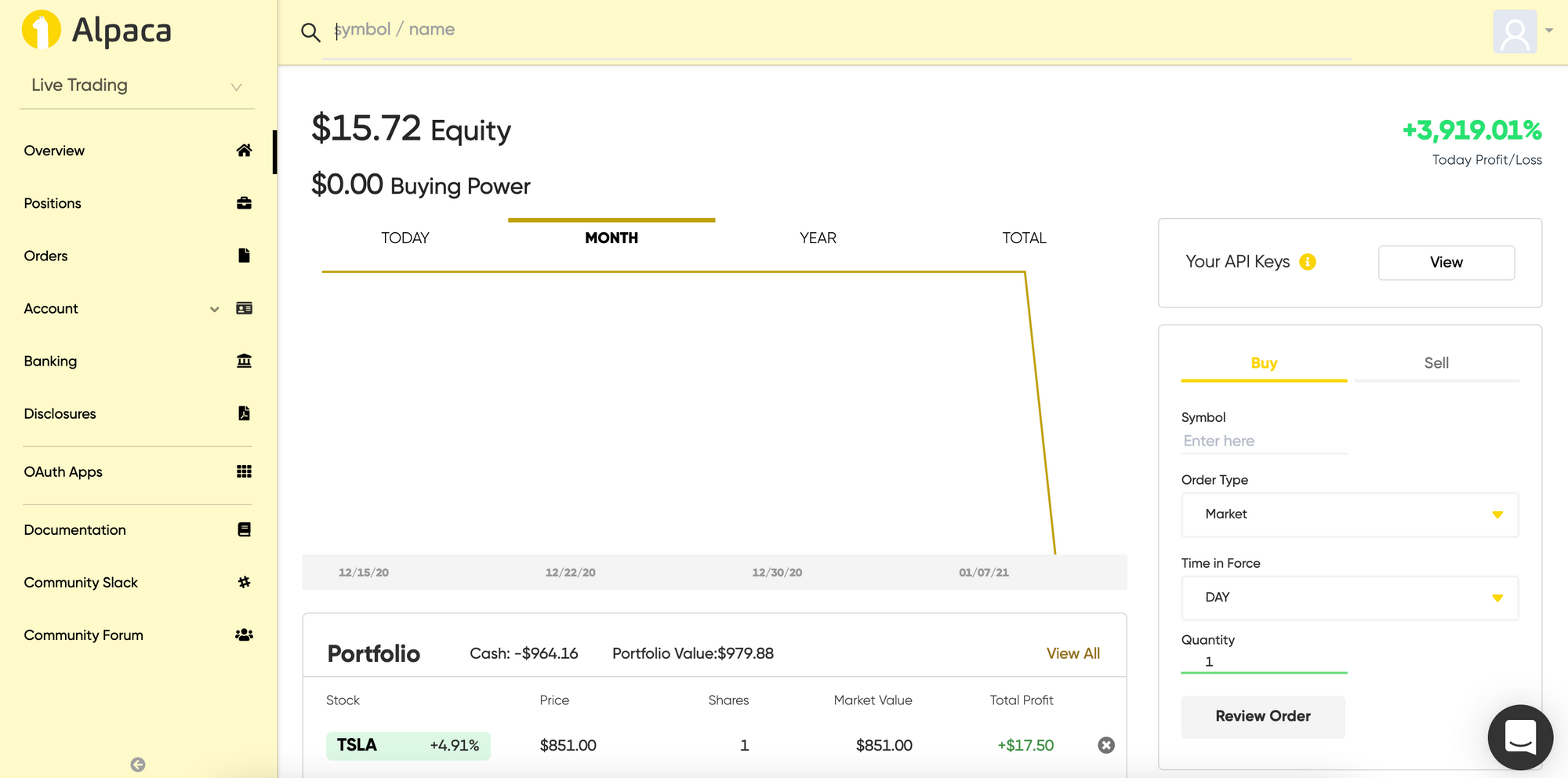 Check out the dashboard for more updates, and stay tuned for more interesting updates are yet to come!
---
Help & Support Page Launch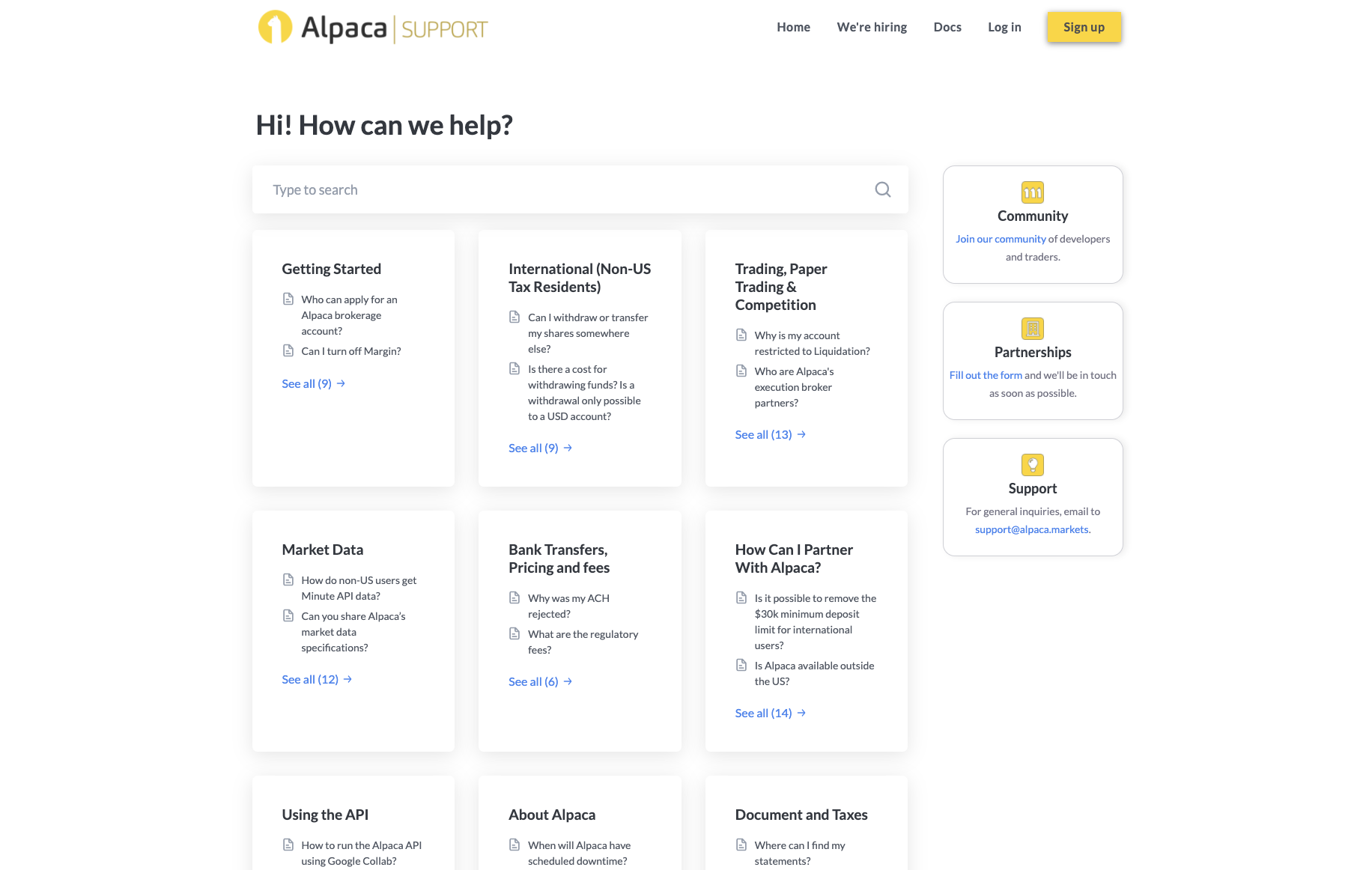 Our offerings have expanded, and we decided to put all the help & support information in one place. This page also includes our contact information such as Alpaca Support Team and a request form for partnerships.
We will continue to add more FAQs as we receive questions and requests from you. We will also add sections as we launch new product lines.
---
Follow @AlpacaHQ on Twitter!
Brokerage services are provided by Alpaca Securities LLC ("Alpaca"), member FINRA/SIPC, a wholly-owned subsidiary of AlpacaDB, Inc. Technology and services are offered by AlpacaDB, Inc.