Written by Som Mohapatra, CIO and Co-founder at Quantbase
Please note that the content is for informational purposes. The views and opinions expressed are those of the author, and do not necessarily reflect or represent the views and opinions of Alpaca. Alpaca does not recommend any specific securities or investment strategies. Alpaca does not provide investment, tax, or legal advice. Please consult your own independent advisor as to any investment, tax, or legal statements made herein.
Quantbase is a YC-backed investment company that helps makes it simple for financial companies and individuals with an audience to turn their investment research/data into an investable strategy. As an SEC-registered investment advisor, they build, run, and manage every strategy on their platform from end to end.

About Quantbase
Quantbase was founded in 2021 by Thomas Stewart, Som Mohapatra, and Allen Calderwood. The company is backed by some prominent investors, including Y Combinator. In their first year of operation, the founders had been managing their own class of investment funds for thousands of clients. They had dozens of emerging managers, investment authors, and content creators reach out for help doing the same, so they decided to make this the central focus.
The company aims to decrease the barrier to entry for financial firms and creators who don't want to deal with fund operations. It helps them become investment managers by co-creating strategies from their investment research.

Quantbase Partners with Alpaca Broker API

Quantbase has partnered with Alpaca Broker API to make the experience seamless for both partners and clients. The integration with Alpaca allows Quantbase partners to easily offer their investment strategies for their clients, offering a full brokerage experience. It also allows Quantbase to offer a user-friendly investing experience.
How it Works for Investment Managers
Quantbase works with managers to generate a quantitative portfolio from the data they already have or creates a factor-based long-term portfolio from their investment research and data.
The company builds a custom-branded landing page for the manager's audience to invest in their strategy. The manager has access to a dashboard where they can set a subscription fee or integrate with their existing premium product.
The manager launches their strategy to their audience with full control over subscriptions, client communication, and design. If the manager wants to update their strategy, Quantbase works with them to seamlessly change the strategy execution.
How it Works for Clients
If the investor lives in the US and has a US bank account, they can sign up and go through Quantbase's onboarding process. The company will ask for their bank account information and personal information to verify their identity.
The investor chooses which funds they would like to invest in. They can choose Quantbase funds or funds that the company has co-created with its partners.
The investor chooses their desired percentage allocation between the funds and deposits the funds. In two to three days, Quantbase receives the deposit and takes care of the rest. All investment rebalances within the chosen funds are done automatically.
There are no lockups, so investors can withdraw or transfer out of Quantbase whenever they want.
About Alpaca
Alpaca is a developer-first embedded financial technologies platform that's raised over $100m in funding. Alpaca offers crypto and stock trading, real-time market data, and end-to-end brokerage infrastructure through modern APIs. Alpaca is backed by top investors in the industry globally, including Portage Ventures, Spark Capital, Social Leverage, Tribe Capital, Horizons Ventures, Unbound, Eldridge, Positive Sum, Elefund, and Y Combinator.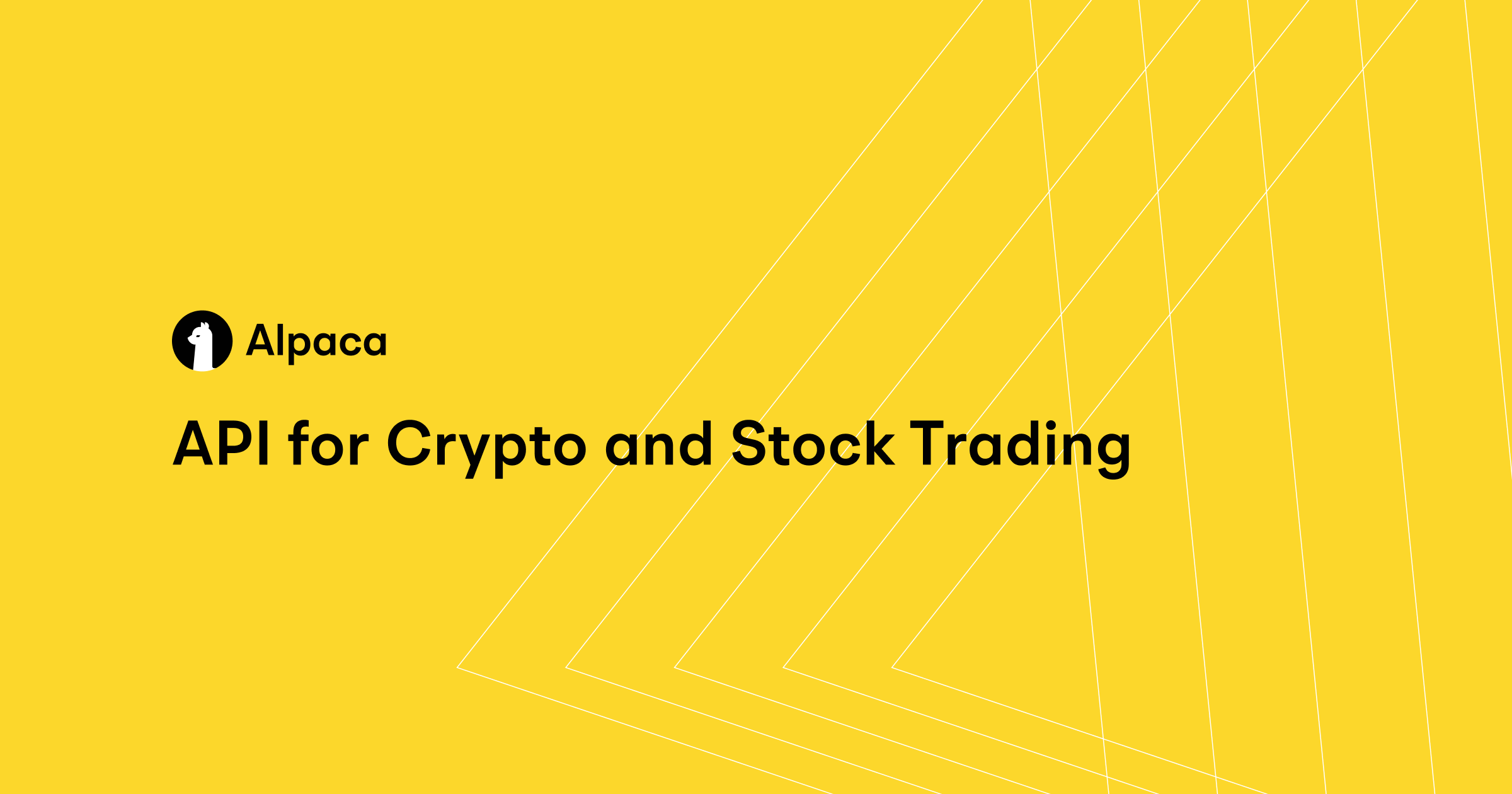 Alpaca and Quantbase Investments, Inc. are not affiliated and neither are responsible for the liabilities of the other.

Investing and investment strategies involve risk, including loss of value and the loss of principal. Past performance does not guarantee future returns or results. There is no guarantee that any investment strategy will achieve its objectives. Investors should consider their investment objectives and risks carefully before investing.

Securities brokerage services are provided by Alpaca Securities LLC ("Alpaca Securities"), member FINRA/SIPC, a wholly-owned subsidiary of AlpacaDB, Inc. Technology and services are offered by AlpacaDB, Inc.

Cryptocurrency services are made available by Alpaca Crypto LLC ("Alpaca Crypto"), a FinCEN registered money services business (NMLS # 2160858), and a wholly-owned subsidiary of AlpacaDB, Inc. Alpaca Crypto is not a member of SIPC or FINRA. Cryptocurrencies are not stocks and your cryptocurrency investments are not protected by either FDIC or SIPC. Please see the Disclosure Library for more information.

This is not an offer, solicitation of an offer, or advice to buy or sell securities or cryptocurrencies, or open a brokerage account or cryptocurrency account in any jurisdiction where Alpaca Securities or Alpaca Crypto respectively, are not registered or licensed, as applicable.